12 Pros who made 2018 a great year for ITSM
Hopefully you have heard of a few of these great people! They are all friends of ours and all people we respect greatly in the ITSM industry. At ONEiO we work hard to be a contributing member of our community and try to make sure we make it to all the big events and meetups.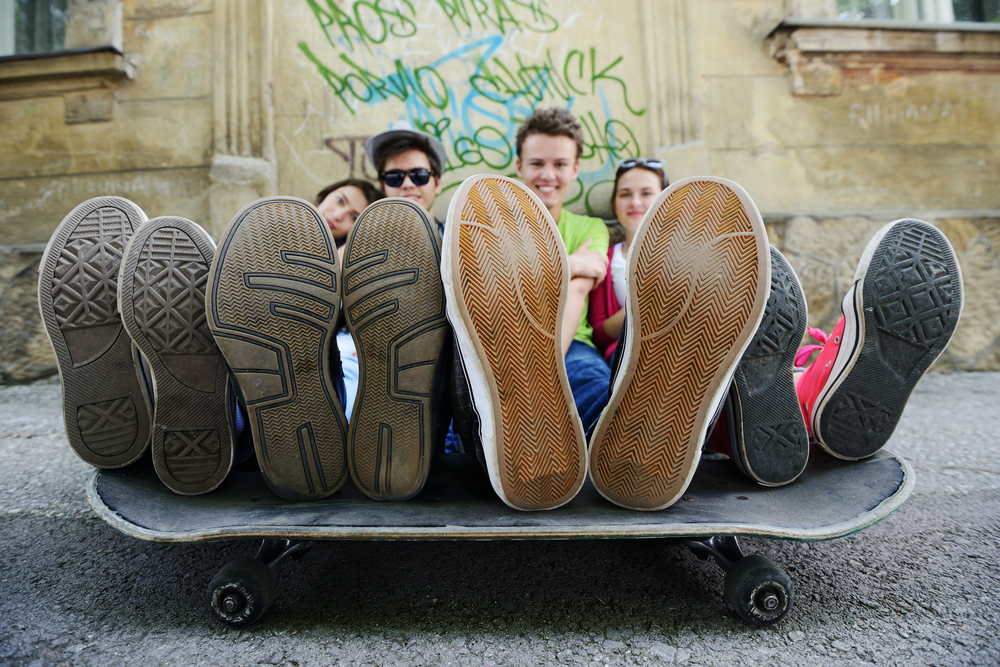 In many ways, we owe our success as a business to a lot of the people on this list. Some of which gave us time and support in the early days of growing the company. So, at the end of 2018, what better time to look back at those who have done a lot for ITSM and made positive changes to the way we all work!
Kaimar Karu

– After some time off travelling the world, Kaimar made a strong re-entry to ITSM this year. Speaking at all the best events, running some great training courses and working on making the practical adoption of DevOps simpler and easier for the masses.
Rob Stroud

–

This year we sadly lost Rob in a shocking car accident. His name was sung around the world by his industry, as it came together to mourn his loss. Rob had many important and influential roles, but we will remember him best for his time at Forrester and the great guidance he gave to the IT industry during that time.
Claire Agutter - Claire has been one of the strongest people in ITSM education for many years. The work we have seen her do this year around Verism has been amazing. We all knew that a practical and joined up approach to professional learning in ITSM was much needed, and we applaud Claire for the way she has brought ideas like Verism into the mainstream.
Martin Mckenna – Where would Scottish ITSM be without Martin? He has single handily formed one of the fastest growing and enjoyable communities in ITSM. His events such as IT in the Park have brought people together from around the world and turned his home of Edinburgh into a real ITSM destination.
Margo Leach

– Margo has speared headed the developments of ITIL 4 and many other AXELOS led initiatives. Her and her team have made great efforts to engage the world in the ITIL 4 conversation to promote a positive and progressive vision for ITIL.
Akshay Anand

– Another ITSM and ITIL mogul over at AXELOS. Akshay, has a wonderfully calm and pragmatic approach to service management and brings that with him to all the big industry events and conferences. He consistently shows up online offering great advice and insight across all the different communities and social media.
Stuart Rance

– Stuart still brings as much colour and vibrancy to every ITSM outing, as he does knowledge, wisdom and experience. His contribution to the professional community is almost too big to measure and his willing and honest approach to sharing the value of the latest ITIL developments has been very welcome.
Sally Bogg

– Every year, Sally goes from strength to strength. She consistently shows up across the UK ITSM events circuit, with practical and forward-thinking things to say. Her latest appearance at IT in the Park where she spoke about her 'change champions' was one of the best shared moments on social media.
Scarlet Bayes

– Scarlett has fast become one of the leading analysts in the sector. Authoring plenty of great and useful content for the SDI and contributing at a wide range of events. She has not only been a shining example of what great learning and sharing can do for ITSM professionals, but been a fantastic role model for women in the IT industry also.
Sami Kallio – One of the other leading ITSM leaders putting Finland on the map! Sami's software company HappySignals has blown up this year; with a growing team of experts in the Employee Experience space, the company continues to bring innovative ideas and new ways of working to the service management world.
Sophie Danby – Sophie in our eyes, is the global community manager of ITSM! Whatever the season, event or country… Sophie tirelessly brings people together and creates meaningful connections and relationships in the community. She also recently wrote about mental health in our industry, something we believe is very important and not spoken about enough.
James Finister – He's pretty new on the scene… but he's seems to know what he's talking about. Only kidding! James has held our industry to the highest standard for many years. His work on bringing SIAM into the mainstream has pathed the way for every serious ITSM professional out there and we were delighted to see him win the Paul Rappaport award for his Outstanding Contribution to the industry at this years itSMF UK awards.
Anyone missing? If you have other people in the industry that you think should be on our list, get in touch on twitter and let us know!