Digital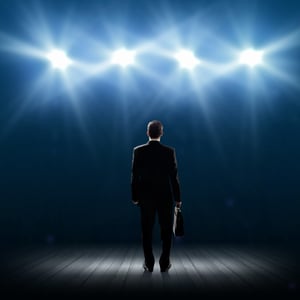 marketing moves quicker than almost any other industry. The technologies that underpin great marketing grow quick and the trends shift up and down faster than most of us can keep up with. Following key people in the industry is a fantastic way to stay on top of what's going on, letting them do the hard work of knowing what's hot (and what's not) and learning from their experiences and ideas.

Last year has seen some really interesting people rise to the top of the digital marketing sector, here's five who we have particularly enjoyed and found super helpful.
Dave Gerhardt, VP of Marketing at Drift
https://www.linkedin.com/in/davegerhardt/
Dave heads up marketing at one of 2018's fastest growing marketing startups. Drift is a conversational marketing platform, with tonnes of high-level features for businesses who want to be at the leading edge of digital marketing. Dave is a furious video-blogger and leverages platforms like LinkedIn to grow massive audiences around the Drift brand. He is super engaged in discussion and creates buckets of fresh, interesting and helpful content. He is master of the difficult to balance art of 'selling without selling'. With Drift growing at a rapid rate, we have no doubt that we will all be seeing a lot more of Dave in the coming year.
Will McInnes, Chief Marketing Officer at Brandwatch
https://www.linkedin.com/in/willmcinnes/
Brandwatch is the world's leading social listening platform. Founded in the UK in 2005, it is now a go to provider for social media insights and used by thousands of businesses to better understand what audiences are thinking about their brands. Will joined the company in 2013 after the success of his first book Culture Shock. Will has brought great growth to Brandwatch and helped put them on the map is a market leader in the social media software space.
Kinjil Mathur, Chief Marketing Officer at Square Space
https://www.linkedin.com/in/kinjil/
Kinjil has spent the last two years turning Square Space into a house hold name. In the market space previously thought to be tied up by the likes of WordPress and Wix, Kinjil has led the Square Space brand to be both a go to solution for niche small business owners, and a well-known mass market name. Kinjil previously worked for FourSquare, through both its peaks and troughs, which means she knows how to adapt to ever-changing markets.
Marcella Shinder, Global Head of Marketing at WeWork (Now WE Company!)
https://www.linkedin.com/in/marcella-shinder-3665223/
Marcella earned her stripes at American Express, coming through the ranks and putting in nearly 20 years of work experience. She has recently been named the top marketing executive at WeWork, which is the world's fastest growing startup, ever. WeWork has been successful in turning the traditionally boring marketing topic of 'office space' into a sexy, fun and community driven conversation, putting WeWork at the heart of it all. Marcella is quite new to the team, but we're looking forward to seeing how she elevates the brand over the coming year.
Josh Machiz – CDO at Nasdaq
https://www.linkedin.com/in/joshmachiz/
Josh is one of the youngest and most interesting minds in the IPO industry, and is making a huge impact on the image and reputation on the otherwise unexciting nasdag brand. Josh on the surface looks like a quick and ready, shoot from the hip digital marketing. Guys. But when you start to study his background and see his work, is super experienced, high-tech and professional. He creates a lot of bespoke content for LinkedIn and has mastered the production of long-form video content. He is great person to watch for inspiration around how to make mundane topics big, exciting and accessible.
Who else would you like to see on this list? Let us know on Twitter!
Read more: A Guide to Customer Experience integration