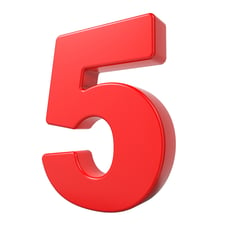 How do you know if your business is really getting the value it needs out the way you're managing customer information and data? It can be really hard to see the common mistakes you might be making, spot ideas for innovations or figure out the possible ROI for making improvements. In this short blog post, we share some great tips and starting points for managing customer data more effectively.
Whether you're using big enterprise CRM tools such as SalesForce, or juggling data across a whole range of software and tools… there's some helpful advice in here for you!
Review your processes for collecting data
I often hear people in my team say "Put good data in, get good data out!". Continually reviewing and improving the techniques that your business follows to collect and input customer data, will define the results you can get from that data later on. If customers typically enter their own information through onboarding sites and self-service, ensure you also regularly review what data you ask them for and how you ask for it. It's good to focus on in areas where you are having to amend and add data manually later on during a customer life-cycle, and then look back to the early stages of customer data entry and see if there are small changes you can make in order to see bigger impacts later down the line.
Find out where you have duplicated data
Typically, businesses tend to have more duplicated data than they think. And not just as in multiple records for one client in a CRM, but similar or even conflicting data can be found across all the other systems and software that they use. Marketing platforms like HubSpot, SendGrid or Mail Chimp can often have customer records that are duplicated, mismatching or conflicting with each other and this can create really complex issues when it comes to migration and integration later on. Once you have a record of duplications; you can create a schedule of work to rationalise the data over time and put new processes in place to prevent further duplication in the future.
Look for opportunities to integrate CRM and other customer data tools
Integrations between customer support, sales and marketing tools have traditionally been slow to implement and complex to manage. Because of this, most businesses are hesitant to explore much more than simple API led integrations, but with more modern technology enterprise level integrations between tools such as SalesForce and HubSpot are very easy to setup and manage. ONEiO has a wide range of pre-build integrations with common tools, which enables high functioning integrations to be setup in just a few minutes. Sign up for a 14 day Free Trial!
Discover what data your suppliers are holding on to
Another significant part of data management in a large business environment is that of your suppliers. What suppliers have what customer data, how do they manage it, how do they collect it and how does your own customer data interact with it? Commonly, when you choose to create a supplier software integration, the first discussion starts around working together from a single tool (normally owned by the client). This has some benefits, but those benefits are severely out-weighed by the complexity of making that happen! In modern businesses, we now create simple service integrations, which can be managed through the same methods of any internal integration. This allows customer data sets to be shared, managed and updated across both software and suppliers in real-time.
Improve collaboration between customer facing teams
At the end of the day, a people centred approach to any improvement is going to lead you to the path of greatest success. 'People things' often generate the biggest challenges around customer data and tend to orbit around collection and sharing. Most people or teams want to have complete ownership of the way they gather and store data, the idea of relying on other teams to feed them the information they need can create friction and anxiety… and we see the same happening across other areas of customer management. Early stage collaboration is key, so organising simple and informal meetings, workshops and activities, which get different people and teams talking more openly about their data needs and how they support customers is going to be great way to start solving those problems at the source.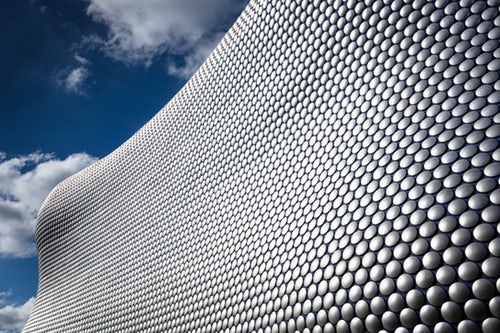 Read more: Introduction to business service integration.
If any of the ideas discussed in this short blog sound similar to the challenges you are currently facing in your work, our expert team would be very happy to chat to and learn more about you and your business. Just in get in touch today to find out more.