TietoEVRY's Senior Integration Architect, Roope Kaukinen discusses how he uses ONEiO for his integration projects.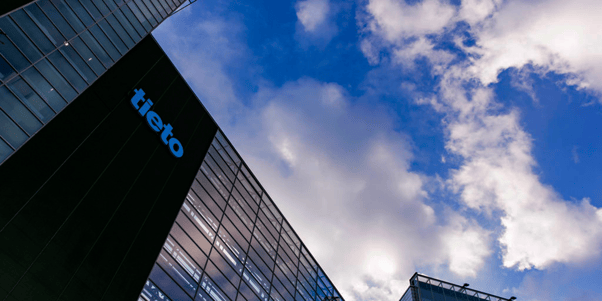 How long have you been working with ONEiO and what benefits have seen from its implementation?
Roope: "We have been using ONEiO at TietoEVRY for many years now and use of the solutions is growing really quickly. We have a huge number of customers using a wide array of ITSM tools and we are yet to find a toolset integration that ONEiO couldn't handle.
Before we adopted ONEiO, our ITSM integrations were mostly manual and made up on an integration platform from the scratch by complex coding, which often needed also a lot of maintaining. Also I want to point out a benefit of using true cloud based solution since scalability and performance are really important for an MSP like TietoEVRY.
Oneio Cloud's integration solution has been very scalable; we started with only a couple of integrations and while number of integrations has been growing we haven't need to adjust any technology. ONEiO has taken care of all that.
Also having fully automated and easily managed integrations now not only makes setting up new customers and integrations radically quicker, but also reduces the amount of time we spend maintaining and modifying integrations since ONEiO is provided "as a service"."
More and more businesses are using ONEiO to speed up the integration process, what has this looked like at TietoEVRY?
"From a speed point of view, ONEiO is the highest performing integration solution I have ever used. Normally integration projects can be roughly divided into 2 tracks: technical and operational track.With ONEiO, ease and speed of technical implementation shortens project time and leaves more space to concentrate on actual cooperation and operational design of integrated partners. Having more time available for me and my team to focus on right things, like the way we work with our customers, makes a huge difference to the quality of our work."
How has using ONEiO changed the way the wider team use and manage software integrations?
"Out of the box features ONEiO has in terms of rolling back to previous configurations and queueing up messages while we move or change integrations, means that we significantly reduce the risks involved with less technical staff managing integrations.With traditional code based integrations, you have to make sure that the people working on the integrations not only understand the applications they are integrating but the actual code itself, which can sometimes be tough if you weren't the person who wrote the code in the first place.
Managing integrations via the simple ONEiO UI means that we can achieve far greater collaboration around integration projects. ONEiO as a SaaS delivery model ensures integrations are up and running 24/7 and we don't have to worry about losing tickets or other integration related errors since they're automatically managed as a part of the ONEiO."
As businesses such as TietoEVRY adopt more agile and DevOps style ways of working, how does ONEiO fit in your plans?
"ONEiO doesn't just fit with the methodologies, it enables them. Agile and DevOps are about fast implementation and continual improvement.We reduce weight in our implementation processes by using pre-made integrations in ONEiO, opening up integration tasks to a wider team and ultimately by having far more visibility of the technology itself.ONEiO Cloud as a company also have a great deal of knowledge around processes and integrations and can support us and our customers alike in adopting more agile ways of working. Therefore they have been supporting us in both technology and methodology."
Read more how to integrate with TietoEVRY?
Finally, do you think ONEiO has provided a positive return on investment?
"ONEiO pricing is flexible and since it is pay-per-use we are able to avoid overhead and idle costs and we understand exactly what we're getting and how much it will cost before we set about delivering new integrations.

This provides far more predictability around cost and we can forecast project work quickly and accurately. This is essentially the opposite of coding integrations manually, where you have to estimate the period of time and the technical resource required ahead of starting the work, then hope for the best that you were right!

With this level of predictability in combination with the amount of time we save each day through ONEiO's sophisticated automation and "as a service" approach, the return on investment we have gained from using ONEiO is noteworthy."
About ONEiO
ONEiO is a cloud-native integration service provider. We are driving the industrial revolution in the enterprise integration space by removing all traditional integration challenges by automating integration delivery and production and providing integrations as a cloud-based, enterprise-grade, secure and always-on service with an affordable pay-per-use pricing model.
If you are looking for ways to keep your tools and people up to speed, contact us for a free 15-minute assessment to see how we can help you reach better integration outcomes. With a 100% success guarantee!