MS Teams integrated with your ITSM tools
(eg. ServiceNow)
Looking to streamline and facilitate your company's flow of data and work by automating and integrating the various applications used across all departments of your business? Adding a Microsoft Teams integration could be the answer.
One of the newest application integration endpoints we have released in ONEiO Integration Automation platform is Microsoft Teams. Being one of the biggest collaboration platforms on the market, it was a natural next step to open up this new layer of collaborative integrations for our customers. It joins our vast and broad selection of integration tools and opens up a totally new world of connectivity for our customers.
Today we will be showcasing one of these integrations between Microsoft Teams and ServiceNow. We will be looking at how a new and innovative Incident Management Process could look like, and how it can transform the way your customers interact with your Service Desk and Support Teams.
Elevate your level of customer experience
Most ticketing tools are hosted internally or are only accessible through an existing VPN location, making it tricky for your customers to open up tickets on the fly or while going from meeting to meeting. But most companies have Microsoft Teams enrolled on their corporate devices and allow their users to message and collaborate from their phones and laptops directly.
Nowadays applications like Microsoft Teams are not only a simple chat solution but rather present an entirely new collaboration platform. These new ecosystems are one of the most important single points of interaction for your business users. So with ease of use in mind, allowing your users to interact with your Service Desk and Support Teams through such a collaboration platform streamlines efforts.
Instead of having your business users access their VPNs, enter some internal intranet page and sometimes even provide login credentials, just have them open a ticket via Microsoft Teams.
Your customer can now simply fill in a form via Microsoft Teams by providing a Problem statement, Short Description, and Priority. After submitting the ticket, it will automatically create an Incident ticket with the mandatory fields in your ticketing solution (e.g. ServiceNow).
Not only will it create a ticket in your ticketing system but in addition it will also create a new channel in Teams, in which your customer can now interact and engage with the Support Agent in order to provide more details and screenshots.
All comments and screenshots made in Microsoft Teams will automatically be attached to the ticket so that your Support Agent has them ready. In a nutshell, your customer will be using Microsoft Teams as their frontend tool to open, update and close a ticket. While on the other side your Support Agent will keep working in your ticketing solution while working on the ticket resolution.
This will allow you to not only improve your customer experience and resolution quality, at the same time it will also reflect in reduced spend for licenses and training. Your business users now do not need to learn a new ticketing tool or have a license to create an Incident they can simple open Incidents and follow their status until resolution through Microsoft Teams.
See This Integration
If you would like to see a demonstration of this walk-through, click here or you can watch the full webinar on the topic below.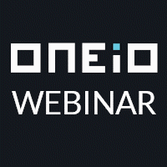 Sign up to webinar:
How to connect MS Teams to your ServiceNow with
ONEiO integration automation platform

Read more: Ultimate guide to application integration
About ONEiO
ONEiO is a cloud-native integration service provider. We are driving the industrial revolution in the enterprise integration space by removing all traditional integration challenges by automating integration delivery and production and providing integrations as a cloud-based, enterprise-grade, secure and always-on service with an affordable pay-per-use pricing model.
If you are looking for ways to keep your tools and people up to speed, contact us for a free 15-minute assessment to see how we can help you reach better integration outcomes. With a 100% success guarantee!