Service Integration case study
"We run a service desk tool, which my team and I use to generate tickets every day. We probably log about 100 support calls a day, but only about 20 of those of are things we can fix ourselves. The other 80 go off to third parties who either just take over the whole ticket from us till resolution, or we act as a middleman, going back and forth between our customer and the supplier. Either way, a majority of tickets end up as multiple support calls across different suppliers and we need visibility of them all."
Service Desk Manager, Large Retail Sector Service Desk
Doing it the 'Old Way'
"For some of the suppliers, we have to email them to report issues. They then send us a weekly report of ticket updates, which I go through and update our own ticket logs with. This is silly because it means we never really have up-to-date data, but it is the least disruptive way of getting a full view of everything. For other suppliers, we have to separate out the incident reports from the bugs and change requests and log them in spreadsheets.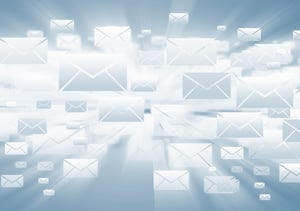 At the end of each day, one of the people in my team uses a script he wrote to convert this data into a file, which then gets uploaded into our suppliers service management tool. We then get send the ticket data by email to confirm the requests have been raised. The supplier does the same thing the next day and our tickets get updated. This goes wrong A LOT and we spend hours a month trouble shooting the scripts. Alternatively; we just call them up to report an issue, they give us a ticket number and we wait."
Doing it the 'New Way'
"So that is how it used to be. Now we have a single integrated approach to working with all our suppliers. We have real-time connections from our service desk tool into the ticketing tools of our suppliers. So we can at just the click of a button escalate a ticket within our own software and all the customer, call log, categorization and service level data is automatically added to a new ticket in the suppliers software. Better yet, when that supplier updates the ticket those updates appear in our own ticket logs too (and vice versa).
In reality there are of course multiple tickets open across several platforms. However, as far as the support staff are concerned everyone is working off one ticket. We can also update configuration and policy data across We can also update configuration and policy data across systems too. So if we want to change a service level agreement with a customer, when we amend that in our own system the same change is automatically updated on our supplier system too. 5 All the integrations we have are based on 'drag-and-drop' connections, so no more messy import/export or unreliable scripts!"
Calculate your own service desk waste with our TCO Calculator.
Read more about business service integration or download ebook describing how this was solved with service integration hub.