What part does service integration play in DevOps?
DevOps has quickly become a household name now in the delivery, development and management of IT and tech-products. But as its popularity grows, we need to take the time to understand how other areas of the business connect to it. If we don't do this, we run the risk of some business functions out-growing others and causing unwanted friction and fragility.
With integration this works two-fold. Firstly; in the sense that integration itself is a function which needs to be aligned with other IT approaches (such as DevOps), so that it maintains its momentum and relevance within the organisation. Then secondly, as integration being the very process which use to create that connection and alignment across the business.
Many of us quickly forget that integration is a People and Process capability, just as much as it is a technological one. We don't just integrate software, we integrate ways of working, teams and even entire organisations. So, where does DevOps fit in here?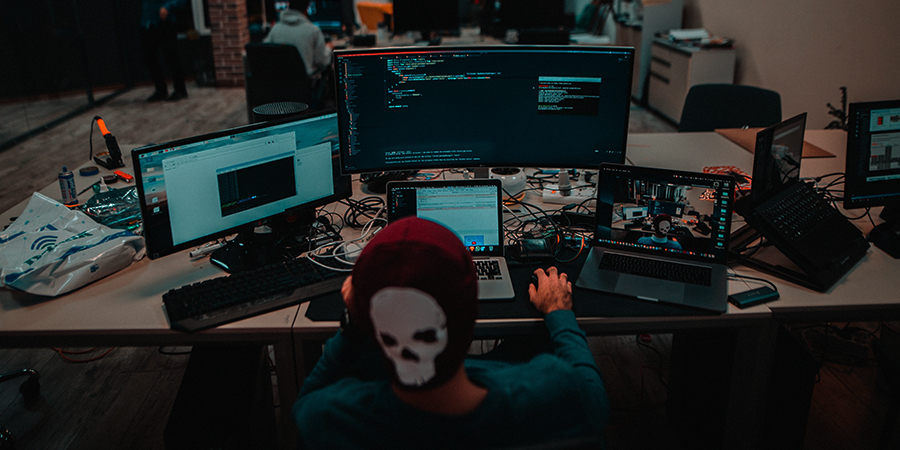 The core values of DevOps…
From the very earliest conversations about DevOps, the IT industry heavily insisted that the success of it as an idea depended on collaboration. Not only did it require good collaboration to work well, but if done right the biggest business value to come of high-performing DevOps was greater levels of collaboration across the whole organisation.
Nowadays we like to expand this idea of collaboration to Three C's, which are Collaboration (of course!), Communication and Connection. Let's break each one down.
Collaboration
The act of collaboration is more than anything a behaviour. You can see, hear and smell a collaborative team a mile away. They share information, insight and data effortlessly. Support each other in their planning, projects and day-to-day work. And solve problems faster than any other team. This is important in DevOps because the nature of creating an easy flow of work between Development and Operational roles requires a commitment to collaboration. Integration improves this further by allowing the sharing of knowledge, processes and work to become fully automated and totally seamless.
Communication
Communication is a capability every person, team and business needs to focus on in order to succeed. However, when we look at this under a microscope within the context of DevOps we start to see some unique behaviours and approaches emerging. The most significant of which is how we enable software and applications to communicate with each other. Traditionally, information was shared by people… face-to-face, over the phone, by email etc. As more and more technology appears in the workplace we can rely more on the tools we use to help us do that. But in 2020 and beyond, we now need to manage and measure the accuracy, automation and performance of that communication too. When we do this, it is also important to understand how this effectively enables us to improve our real-life communication too.
Connection
The final C is connection. This is about understanding the quality of the functions and tools we put in place to manage the interfaces between each service, software and team. Typically, we'd use API's for this, or in some cases homemade code. However, we have to see this as the past if we want modern ways of working - such as DevOps - to thrive. Old fashioned solutions such as API's don't really embody the true values of Agile, DevOps or Digital Transformation. This is because they are relatively fragile, one-directional and constantly fail to be 'smart' enough to keep up with how great IT teams want to work. We need to look to the likes of Next Generation tools instead if we want to leverage truly smart, automated and 'aware' connections between our tools, people and teams.
Read more about Enterprise Integration
Want to see Next Generation Service Integration in action?
We'd love to show you how this works. At ONEiO, we have developed one of the world's easiest to use Next Generation iPaaS (Integration as a Service) solutions. Whatever your integrations are, whether it be ServiceNow, Jira, BMC, Microsoft Dynamics or Salesforce… ONEiO offers you a huge range of pre-built integrations, which enables you and your team to build, manage and scale your integrations like never before.
Better yet, you can get started today for free. You will have your first integrations up and running in less than a day and you don't have to touch a single API or line of code!
Further Reading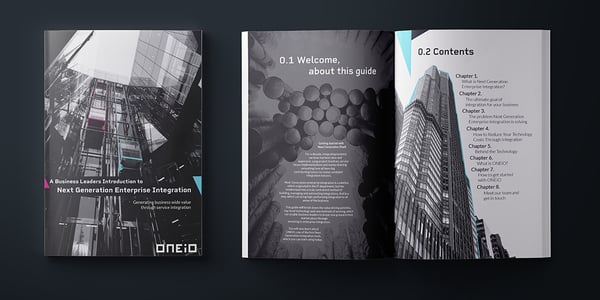 Download e-guide: A business leaders introduction to next generation enterprise integration