"As a result, Sales can be continually well-informed by marketing… Marketing can get access to the data they need to drive their most effective activities. And, IT can make technology and software choices that enable these ways of working."
As you most likely know, collaboration and team work around the business is the key to getting great work done. But despite this widely believed concept, many teams and departments still let everyday obstacles get in the way of effective collaboration. Why is this? And, what can be done to resolve it?
It can be very quick and easy to blame company politics and individuals for these setbacks. However, there are big technical and process-based practices that can either heavily hinder or enable great inter-departmental work. When we clear the blockages within teams such as Sales, Marketing and IT and work together in a dream-like fashion, some pretty amazing things can happen.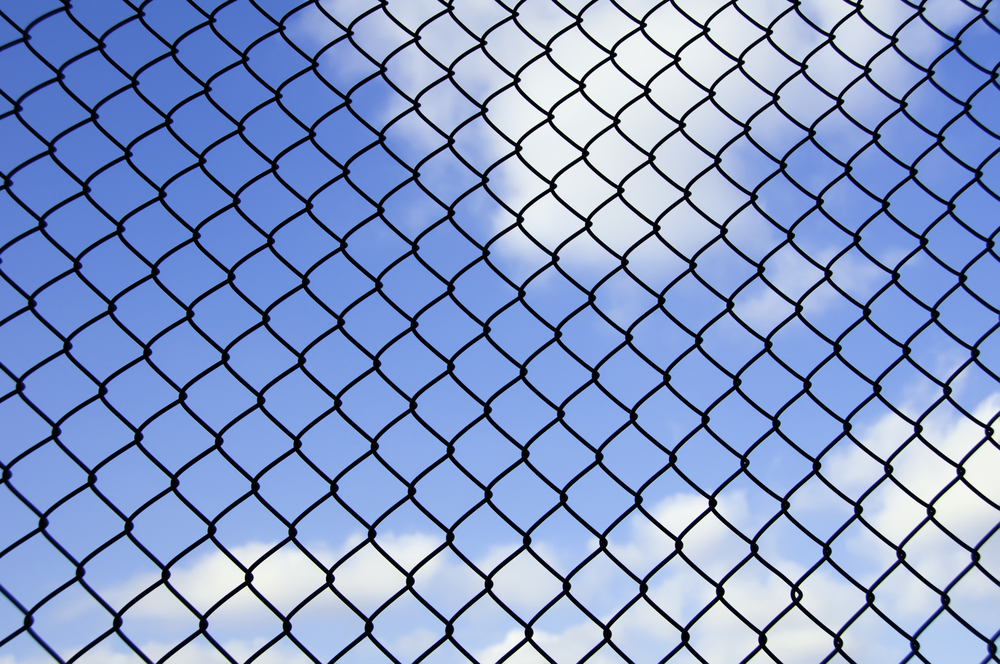 IT (and in particular ITSM/Service Management) is often looked to for making technology choices and implementations, which effect how Sales and Marketing work. Who within their own spaces will make decisions around technology, processes and working practices that significantly impact the success of the business.
What can these teams achieve together?
When these three groups of people start acting more collaboratively, equally and listen to each other more actively, the conversations around tools and processes begin to quickly change. Software decisions are made from the perspective of what individual specialists need in order to perform well. Processes are designed and protected to suit the desired outcomes of the people following them. And, the services they use become highly-integrated so that everyone can be supported in the same way with the same shared goals in mind.
As a result, Sales can be continually well-informed by marketing… Marketing can get access to the data they need to drive their most effective activities. And, IT can make technology and software choices that enable these ways of working.
How to improve collaboration…
Improvements to team work and collaboration is one of those things that can stay in a theoretical space for far too long, or even indefinitely. So how can you make faster moves on these ideas for bettering communication? Having worked with businesses on integration projects for over a decade now, here are my top tips for getting the ball rolling sooner rather than later.
1. More time together
This seems simple and pretty low tech, but it is of vital importance to your success here. Whether it be formal time in meetings and workshops or informal time in social events or open-office working. Getting time together builds trust, relationships and openness, which are all essential ingredients to effective team work. As a leader of one of these teams, you have the opportunity to make greater time together happen. Regardless of the company culture you have to work with, you will often meet some resistance and reluctance from other managers or individuals, so always be prepared to put up a little fight for changing the way people use and value their time for these purposes.
2. A shared digital strategy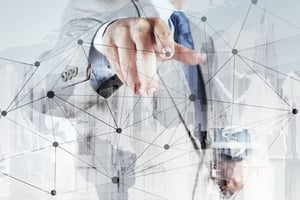 Digital tools and technology for teams such as marketing, are not just about their presence online. It is also about their use of internal tools and how their own software interacts and integrates with other teams' tools. Placing integration at the heart of a shared digital strategy across multiple teams, is a great way of gaining wide-spread buy-in from teams and leaders alike. This is because high-performing integrations are built upon each end-point having equal weight and influence in directing how the ecosystem itself works.
This 'fairness' at a technical-level, is what enables successful adoption of any new processes or practices at a people-level too. Because of this, I always recommend department heads coming together and carving out a plan or strategy for how they would like their tools and people to work together, before implementing any new technology or integrations.
3. Service Integration
Focusing in more on the integration concept and pulling on the best practices of Service Integration and ITSM practices such as SIAM and ITIL, is going to help you here. I love talking to business leaders who have an ambitious and agile approach to bringing services and teams together. The principals of Service Integration underpin this success and by applying what is commonly just used by IT teams to manage complex services, in order to invigorate the collaboration. By using the next generation iPaaS/Integration Hubs to better connect the tools, software and processes, sales and marketing teams can quickly gain more visibility of their 'whole work' and exchange information and data in far more effective ways. IT also becomes a more prominent player in the success of the business, because it becomes better aligned with revenue goals of the customer facing teams.
Interested in learning more?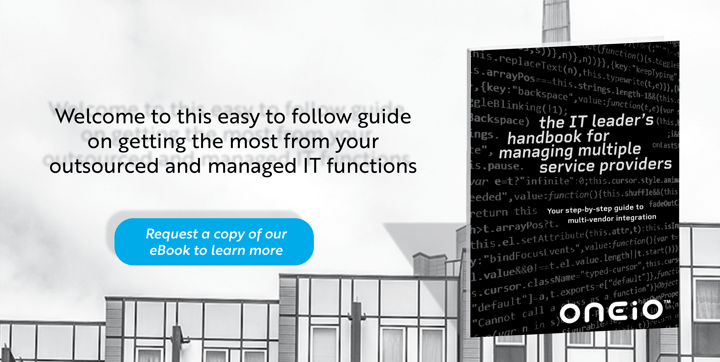 Our eBook "The IT Leaders Handbook for Managing Multiple Service Providers" takes a further in depth look at the topics mentioned here. Request your copy today!
Get in touch
If you would like to have greater success in your own business with collaboration and integration, we'd love to talk to you. Here at ONEiO we have an experienced team of integration specialists, who can offer guidance and expertise in getting teams and tools connected up faster than any other platform or product out on the market today.
Whether you are looking to solve a specific technology problem such as connecting up Salesforce to ServiceNow, or just want teams such as Sales and Marketing to share and collaborate over customer data more effectively, get in touch today to explore how ONEiO could help you succeed.