Mailchimp is one of the most easily integrated marketing platforms on the market place, it's simple to use API wizards and quick to setup pre-built integrations make a go-to-choice for marketing teams with a broad spectrum of tools. However, the possibilities of Mailchimp go way beyond just well-integrated email marketing.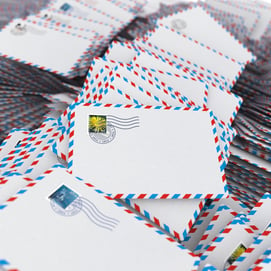 Mailchimp's latest ad-campaign is running with the slogan 'We've out grown our name, so can you'. They are saying this because they want the world to know that they have spent the last year releasing feature after feature, which allow it to reach far beyond the aging art of email.
It's clever. For a while now, my first (and one of my only) criticisms of Mailchimp is that having 'mail' its name might have put more modern marketers off! But not anymore it seems.
So, Mailchimp has a wealth of new features and tools. That opens the door to not just functions you use within mailchimp, but the integrations you leverage within it too. For example: whereas before you might integrate Mailchimp with Hubspot, so you can retarget landing-page generated leads with your Mailchimp campaigns… you could now have A/B tested mailchimp and Hubspot landing pages, and have all the results and retargeting measured, managed and monitored in one place of your choosing. Pretty cool. But let's focus in on what's new with Mailchimp, because it's all very nifty and will probably change your mind about what it can now do for you as a platform.
Facebook adverts
Okay, so Mailchimp has been offering a Facebook adverts feature for over a year now. It's simpler than the ad-manager in Facebook, far more visual and the way you overview and see all you active and past adverts is very similar to the way you manage email campaigns (okay, it's the same!). When we firsts aw these features launched, they we're a bit limited and by Mailchimp own admission, in BETA. But if you haven't tried them out for a while, you totally should, as they have come a long way.
CRM…
That's right… Mailchimp now offer CRM features and functionality. Which is essentially an extension of their contact management, with a few fancy integration tools and easier to use UI's. But we can see potential in this! The way Mailchimp uses segmentation and labelling really lends itself well to the way modern CRMs help you to manage sales funnels and pipelines, so the fact that Mailchimp have actually launched CRM as something you can now setup and manage from your dashboard is really interesting. One great integration opportunity here, is to setup real-time data integrations with ONEiO so that sales and customer service staff can use bigger tools like Salesforce to manage customer information, but then useful customer data can be used in Mailchimp by marketing staff in the form of a low-level or 'lite' CRM. Meaning all customer data is synchronised live AND each team gets to stay within their tool of choice. Brilliant!
Postcards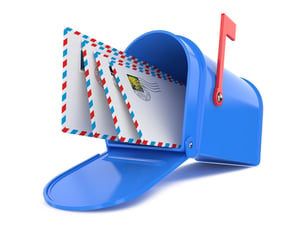 Perhaps this is a little gimmicky, but Mailchimp is trying to branch out into a space that is under-served by the tech marketing giants. For years, clever and creative brands leverage high-ticket postal campaigns to move big clients over the line and impress existing customers. The postcard feature its self is pretty simple. You design a nice card in Mailchimp, selecting contacts which you have postal data for and then Mailchimp handle the rest. Obviously, it comes at a higher cost than email (especially free email!) but that's kind of the point! The really exciting thing here, which you might not have spotted is again around integration. If you're a brand with high-end postal marketing in place, but that process is weighed down by the way you managed exchange client data with the various suppliers in that supply chain, a basic contact management or CRM integration through Mailchimp could unlock LOADS of potential. Creating totally automated and integrated campaigns, which enable stuff like e-commerce integrations triggering high-touch postal campaigns… that's impressive.
Landing pages
This is a great addition to Mailchimp's feature set. Especially if you are using its contact manager and lead-gen tools to its fullest. The builder is super easy to use. For a price, you can create masking URLS and the page builder is SO simple. It's a no brainer for brands looking to get away from heavy and expensive tools like HubSpot for doing things that should be cheap and simple. For entry level lead-gen campaigns this opens the door to major improvements to the way you create and distribute content. And again, this is something Mailchimp have realised in its infancy and quickly pumped improvements into, so don't be afraid to take a second look if it didn't quite grab your attention the last time you looked at it. Mailchimp are certainly giving Hubspot a run for their money.
Automation
Mailchimp has had basic automation in place since the early days. However, the more features, tools and integrations they release the more powerful and personalised to the customer these automations can become. Their branding and market positioning has very much rotated to focus on being the first-choice for marketing automation; which to us seemed a bit ambitious at first, but with the new features and improvements they have made over the past year, now seems like a much more acceptable and enjoyable claim. Automation has very much moved from being something you can play around with in Mailchimp then move on to bigger and better tools, to something you can now comfortably rely on Mailchimp for years to come.
Integration potential
If you were to have Mailchimp integrations setup with other tools such as CRM and Social media software, you could setup some really great retargeting and personalisation campaigns, that take potential customers through funnels, which would be more engaging that just a newsletter mailing list that's for sure. As we said at the start of this article, Mailchimp has always been favoured by those who value great marketing integrations. However, the sands have shifted quickly for Mailchimp and brought about more features, come way more opportunities to have far more sophisticated and fast-moving integration working for you.
Want to find out more?
Don't wait to see what the market brings about in terms of new and disruptive CRM features and so on, in order to make the changes you want to make in your sales and marketing strategy. Get in touch with our expert team today to learn more about how integrating tools with ONEiO is the latest and fastest way of improving the way you use technology in your business.
More related reading:
6 awesome marketing tools you need to know about (and integrate)
Why integrating your hubspot into your other sales&marketing apps is a smart move?