I've been working in the IT world for around two decades and I've been focusing on the integration and implementation of software since the very beginning!
However, I don't understand why in 2020 we are still using some of the same ideas, methods and technologies that we did 20 years ago.
In order to try and overcome some of these issues, I began creating products and services of my own to overcome these issues.
But now I want to find out more about what the wider industry is doing about it too. How are the people on the ground working and behaving? And what innovations and products are they using in order to overcome problems, which I've been staring at in the face for two decades now.
First up…
I'd really like to invite you to take part in a piece of annual research we've put together. It's called Integration 2020, and it's essentially a project to uncover the greatest challenges, solutions and innovations real people are putting in place right now in their work.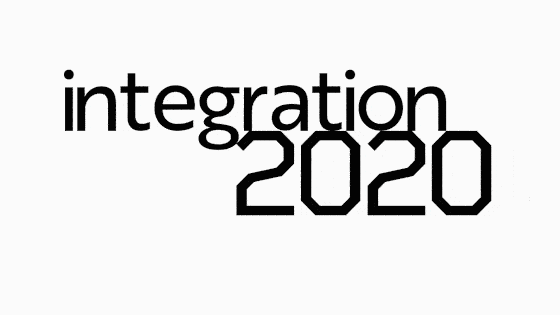 All I'm asking you to do is to complete a five minute survey and answer a few questions that I think are pertinent to unlocking the next stage of success in software integration.
We'd love for as many people as possible around the world to take part in this research as we want to capture a genuinely global view of how integration is being approached by IT professionals.
Whether you've just implemented one or two integrations by hand… or your using a full blown iPaaS solution in order to implement complex ecosystems of software & service integrations. We want to hear from you because your experiences are unique, but also highly comparable.
It's important for us to gather data and insights like this, in order to create industry, defining research and findings, which we can then present back to you to help you find your job and your integrations simpler and easier.
Principles to live by
Beyond this research my work is defined by actually wanting to search out a new direction for software integration to take.
Right now, we're calling this Next Generation Integration, and it's made up of a few principles.
The first principle is that it's completely codeless. I actually don't understand why, in 2020, so many people and organisations are still using code, scripts, batch files and API's to underpin their integration ecosystems.
Businesses must move fast, scale fast and they have to be able to change the software and services they have in place quickly and instantly. You can't do this if your organisation is built on bits of code and API's that are all different.
Walking into organisations and companies that still work this way frustrates me deeply. However, it also shows me how there are lots of opportunities to implement really positive changes within the industry. So, the new direction that I want to propose to you and to organisations all around the world, is that we don't have to use code anymore.
Another principle that we're working towards, is that integration is a capability within your business. It's not something technical. And it's not something that is restricted for the use of IT people. It is something that a whole business should embrace. Because, great integration improves collaboration, scalability, and the competitiveness of your brand.
What are we leaving behind?
When you stop thinking of integration as just connecting one platform to another, and actually start seeing it as being able to enable better teamwork between different departments and different organisations. You can then also see it as being able to unlock the potential of the investments that you've already made into software and technology.
In order to really embrace these principles, we have to leave a few things behind. One of those things is obviously hand-coded integrations. But some other things are much more embedded into the way many IT leaders and the industry work.
The first of all is cost. The overall cost of integration to many organisations is huge. We spend thousands and thousands of dollars on consultants, implementations, project managers and lengthy timelines, in order to build and scale up integrations. And then there are additional costs thereafter from fixing and maintaining things.
We don't need to do this anymore. We can instead use really simple subscription based and zero-setup cost solutions, as an easy way to move past these expensive and drawn-out costs.
Another thing we need to let go of is project management. This is because integration isn't a project… it's a capability! You shouldn't have to plan integration out over one or two years and slowly implement phase-by-phase. It's instead something that you create once, and then mature and continually improve over time.
This is actually a principle that's embedded into ITSM and ITIL at it' s very foundations. However, we continue to ignore it time and time again.
And because we've ignored it, we've allowed huge and important capabilities within our businesses, such as integration to go on unloved and unappreciated for a long time.
Who are we leaving behind?
Another point that I really want to make (and this is something people might take more personally!) is who are we leaving behind!?
People have built careers on long drawn out and expensive integrations. And sadly, this is something that needs to end. You - the IT professional - need to see beyond the external help that you think you might need in order to implement high-performing integrations.
You don't need to hire consultants at $500 - $1,000 a day to implement these ideas. You don't need to bring in hugely expensive managed services to oversee the success, maintenance or management of your integrations. You can do this yourself. You just need to simplify your approach, your adoption of tooling and the way you scale integrations.
If you can do this… you will not be the people left behind. Instead, you will be the people leading the change, running into the future and making hugely important improvements and innovations within your market space.
Are you coming with me?
I'd love for you to join me on this journey to creating a new direction and a new generation of software integration.
The published report can now be viewed.