In the last 12 months the ONEiO partner programme has grown at a rapid pace, bringing the benefits and joys of modern and high-performing Service Integration to more businesses around the world.
Through our extensive network of partners, we have been delighted to launch a wide range of commercial, training and growth opportunities for a wide range MSPs, consulting and IT businesses. It's been a really exciting network to create and the amount of shared learning which takes place when you have so many interesting, smart and forward-thinking people around the table, has brought so much our team and our customers.
The ONEiO partner programme has enabled the expertise of our partners and the innovative ONEiO product range to reach some fantastic end customers too, including a great project this year delivering a complex integration ecosystem for Adidas.
In 2018, some of our partners went above and beyond anything we expected. We have been astonished at the passion and commitment many of our top performing partners have demonstrated to both us and their customers.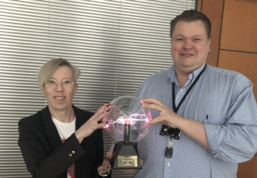 With this concept of going "above and beyond" at fore-front of our decision-making process, we are delighted to announce Symfoni ESM - A Fujitsu company as our 2018 Service-Flow Partner of the Year!
Much of our work with Symfoni ESM (Fujitsu) has been led by the fantastically hardworking Hannes Hirvikallio. Hannes, has been able to create highly valuable outcomes for the Symfoni, Fujitsu and ONEiO customer base and led on some of the most ambitious and successful Service Integrations we have seen to date.
Sanna Haapio, Director of Partnerships and Alliances said: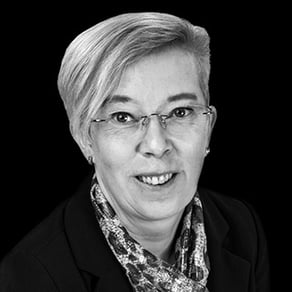 "Thank you so much to Hannes and his team for all your impressive work as a ONEiO partner. You have been a key part of some of our proudest projects this year and we could not be more grateful. You have led the design and implementation of the ONEiO platform within some of the most complex and challenging projects, it is truly impressive."
Sanna and Hannes show off the great connection between our two companies, with the ONEiO partner of the year trophy.
Juha Berghall, CEO of ONEiO also thanked Symfoni ESM (Fujitsu) for their hard work.
"As one of our long standing and committed partners, we could not be more delighted to present you with this award. It is a small token of appreciation amongst the great deal of brilliant work we have done together, but I certainly hope it is also a mark of the successes will have together in the future."
Juha, also felt that the great progress made in the service integration marketplace as seen a great uplift in modernisation and capability. On this Juha remarks: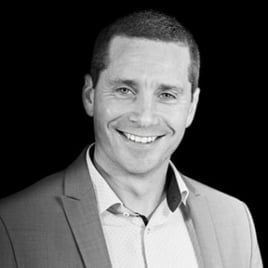 "What was - to many - a strange and impossible concept just a few years ago, is now universally accepted as the very best way to manage complex integrations. Such a big change and shift in market maturity, couldn't have happened with the all the great team work and commitment of our partners.
My team and I enthusiastically welcome all our partners to celebrate another year of creating competitive and truly modern service integrations across the globe."
To learn more about becoming a ONEiO partner, download our partner pack today. Our partners benefit greatly from our access to the ONEiO iPaaS on the on-going support and training we provide, to help your business become the most competitive provider of Service Integrations in your market.