In this edition of ONEiO unplugged we speak to CEO, Juha Berghäll. It is often tricky for IT leaders to keep ahead of upcoming changes and developments in the marketplace. Juha is fortunately well-known for having his finger on the pulse, so we asked him about what he see's coming up in the future for those tackling large-scale integration work and how the market is responding.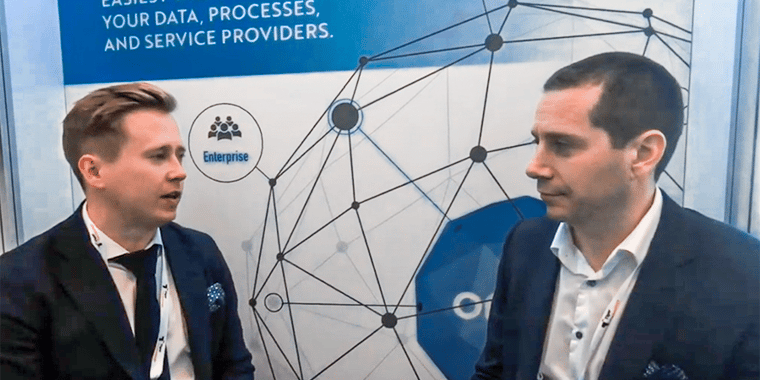 Q: Hey Juha, what are latest trends you're seeing in the market?
Juha: Right now, everything is about bringing the business together. We want leaders to be looking holistically at their service ecosystems and thinking about the quality of connectivity that's in play. And not just from a technology perspective; but about people, teams and customers too. The most successful leaders we are working with at the moment are talking to us about using the latest thinking and solutions available, so they may best leverage their people, processes and applications to create a more joined up and effective customer experience. And of course, integration is a huge part of that.
Q: How are the market leaders doing this?
Juha: At a technology level we're seeing people connecting up CRM tools such as Salesforce, to much more backend tools like Jira and other development suites. So that they can manage the end-to-end delivery of customer winning features. It's an interesting integration concept and is quickly becoming more popular with consumer facing businesses that want to further digitise the customer experience.
This comes with a smart approach to business and people management. The teams using these tools have to feel the value of the integrations. You want the staff on the ground – whether they be sales, marketing or IT – to confidently articulate what they see better quality software integrations doing for them and their peers. As always, all great shifts in the industry have technical and people centric factors to get right.
Q: Does this mean a greater amount of movement to the cloud?
Juha: Yes and No. It is a smarter use of cloud for sure, and it's certainly a great uptake in-regards to SaaS and subscription-based tools. However, a lot of the management and integration tools will be lighter and easier to manage. So, you can be 'fully cloud based' but in many cases reduce the amount of application 'weight' you're putting up there.
This is all a good sign for the industry, as it means the cloud-based solution providers get to grow and provide a wider range of higher quality services. And good for the end-users to as they get to focus on tasks and technologies that make the day-to-day doings of the work easier. Which to me, has always been the biggest benefit of cloud solutions.
Q: How are you reacting to this within ONEiO?
Juha: Simple… we just want to lead the way! Service-Flow was the first ever provider of genuinely no-code and centralised integrations. Last year's evolution to ONEiO has given us a huge platform to work upon. Applying the same fundamental logic of simplicity and reliability to integrations across the business, will be a massive game changer for most organisations. I am pleased for us to be at the front of this shift.
Q: Do you think there is a lot of catching up for the market to do then
Juha: Well, people know what they want. Whether they know they can actually get it, is another thing. Integration is traditionally a pain in the neck, expensive and time consuming. We just want the world to know that they can now – pretty much – have their cake and eat it! In terms of catching up, the IT market has always been guilty of trying to squeeze every ounce of blood out of a solution… even if it's had its day.
Undoubtedly, there will still be providers out there, selling out-of-date integration solutions and platforms. Luckily, we are carving out our own path, and taking an amazing group of customers and partners with us!
Q: What's your best advice on this for today's IT leaders?
Juha: Lean on your partners. Don't let old fashioned consultants and providers tell you 'how integrated' you can or cannot be. Find good MSPs and software providers, who will help you make the big changes you want to make. And, always work with a sense of belief in the great outcomes service integration can create for you!
Continue the conversation…
If you would like to discuss any of the ideas of challenges discussed by Juha in this edition of ONEiO unplugged, you can get in touch with our expert team of integration specialists today. Who will be very happy to find out about your goals and ambitions for building a more connected business!