Q&A with CEO, Juha BerghÄll about the future of software integration
Q: What are the biggest failures you have seen in Software Integration in the last year?
Juha: Wow. Big question! Well, to set the scene briefly, I currently see about half the market of IPaaS users winning and the other half falling way behind the curve. It's partly down to tools and partly down to practice. But what underpins the latter half of the market is a heavy and truly cumbersome over reliance on traditional IPaaS and API's.
It's actually really frustrating being at industry events or visiting other organisations and seeing people so comfortably settling for these hacked together solutions. It not just leaves a constant trail of destruction behind it for mid-level technical people to be fixing every day. But also has a serious impact on what that brand can do for its customers. Poor service integrations lead to slow services and lethargic product development. In today's climate, this is what can kill off brands in busy market places.
Q: What causes companies to end up this way?
Juha: I guess a lot of it comes down to being 'okay' with traditional solutions. These days, we see lots of businesses speaking 'agile' but not really doing it.
They are not embracing innovation. I want to see more IT leaders giving challenging ideas the very best chance of success.
Q: So, is it a leadership problem?
Juha: It is certainly a vision thing. But there are more layers to it than just leadership. It's the market too. The software integration market is full of incumbent players, building empires around the 'on-going' support and services required to run effective software connections.
But this is all wrong. Integration is about collaboration, communication, transparency across teams and an appreciation for process. The technology is a factor, but sooner or later it's going to reach the point of commodity. That's when you will see the big IPaaS providers AND their customers come tumbling down.
To play well in tomorrow's world, you need service and software ecosystems, which are truly agile, flexible and scalable. Talking a good game in the board room is one thing. However, bringing that to life across the whole business is something else all-together.
Q: And what about the technology?
Juha: Again, it comes back to API's. For big visions to become a reality, API's are useless, frankly speaking. For decades IT has built crystal castles out of API's. These might work well for a few things, but they are so unbelievably fragile. And it's that fragility, that holds back innovation, agility and scalability.
Using any one of the big IPaaS players right now, is going to put you at a disadvantage because traditional IPaaS is an API-led solution.
Q: Okay, but what is the big problem with API's?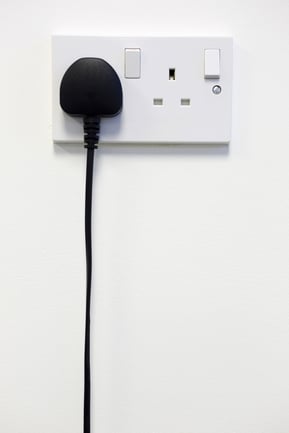 Juha: The issue is that they only communicate effectively in one direction and they have no intelligence of their own. You end up depending on the end-points them-selves for creating rules and actions and when you're working with dozen or more applications and teams, that is totally unmanageable.
API's also often require custom code to work. I often walk into new or prospective customers for the first time and end up finding endless homemade code, scripts and batch files running really important integrations. Even when there are 'leading IPaaS' solutions in place… and this simply isn't good enough for 2019/20 and beyond.
Q: Who is getting around this?
Juha: I see plenty of organisations moving past this. But I guess I am in a unique position, where it is my job to be spending time at the front of the integration race. I am actually really lucky, because I get to learn from the most ambitious and most forward-thinking companies.
When I said there is a problem with 'vision'… I think having great vision is what underpins the IT leaders who I enjoy working with. These guys and consistently succeeding by pushing suppliers and vendors harder and harder to help them bring their visions to life.
Adidas for example made a big leap with this last year, by working with us to see how streamlined they could make their ecosystem. We were using ONEiO to connect a really rich variety of business functions from, development to sales and ecommerce. It was never a question of 'can' we do this but instead 'how are we GOING to do this'. It's really cool.
Q: When you see this working, does it give you an optimistic view of the future?
Juha: Oh yes. Of course. In a few year's time, this is all going to look very different. What I just described at Adidas is going to be pretty common thinking in a year or two. I have been working in the space for over two decades now and I know what the trends in behaviour change look like now.
But changes do certainly happen faster these days, and that does mean brands and even whole parts of industries can get left out in the cold faster than ever!
As the CEO of a company in 2019/20, I suppose my biggest role is to always keep us at the forefront of change, and not just by using the most innovative solutions but by providing them too.
Want to get in touch with Juha?
Juha and his team are the leading experts in service and software integration. If you would like to discuss any of the challenges, ideas or innovations discussed in this interview, you can get in touch with the team at ONEiO today here.