IT Service business, and specially IT outsourcing business is at a turning point. Traditional outsourcing and managed services business is facing new challenges because of cloud services and consumerization. Service vendors are more or less in an "red ocean" suffering from shrinking margins and slow revenue growth. According to Gartner.
"Cloud computing will transform the IT industry as it will alter the financial model upon which investors look at technology providers, and it will change vertical industries, making the impact of the Internet on the music industry look like a minor bleep"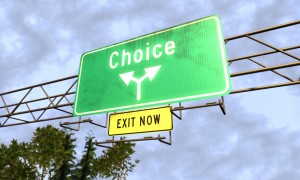 Cloud computing and different "as a Service" offerings like SaaS (Software as a Service), IaaS (Infrastructure as a Service), PaaS (Platform as a Service) offerings raise also a need for better control over customer's own business critical data as well as well defined and implemented processes.


When looking at business support services, service buyer's see implementation of IT service management processes and tools are playing an important part of managing critical business services and mastering the data. Service buyer's have been able to climb to higher maturity levels as internal IT organizations are successfully implementing and utilizing best-practices like ITIL (Information Technology Infrastructure Library), CobIT (The Control Objectives for Information and related Technology) and standards like ISO20000.


Unfortunately, it seems that ICT service business and ICT factories aka Managed Service Providers are falling behind when it comes to automation, standards and productization. Global competition in IT services business is hard, margins are small and communication between vendor and the buyer is complicated. In order "to make it" Services delivery need to be productized and process and data integrations are game changers when it comes to customer's freedom of choice.
The customer is the king in B2B as it is in B2C.
Is it possible to change this? We think it is.