Coming back to work after the festive break, I feel really pleased to have had some time to reflect on the work I do. A little bit of down time has really helped me to gain extra clarity over my company, the industry we support and my own personal approach to work.
Looking back at our successes gives me a great deal of confidence, which I feel is important not to take for granted. In addition to that, having the opportunity to be more thoughtful about the challenges we have faced has helped refine how I focus on the year ahead. So here are my collected thoughts for how I will be approaching 2017 as the CEO of Service-Flow.


Industry is growing exponentially and I am honoured to be at the forefront

In some way or another, the last 20 years of my career have been focused on solving service management related problems in IT. My co-founders and me started the company because we saw a better way of doing something that we knew would continue to become more important as the IT industry matured. A number of years down the line and we are developing solutions for ITSM and SIAM that are brilliantly innovative.
SIAM in particular has become a huge part of the IT industry now, with a flourishing market place of consulting, training and tools I know we have chosen a good place to grow a business. Moreover, I am just so pleased to see the vision we had so many years ago come to life and put into the hands of some really smart and interesting people.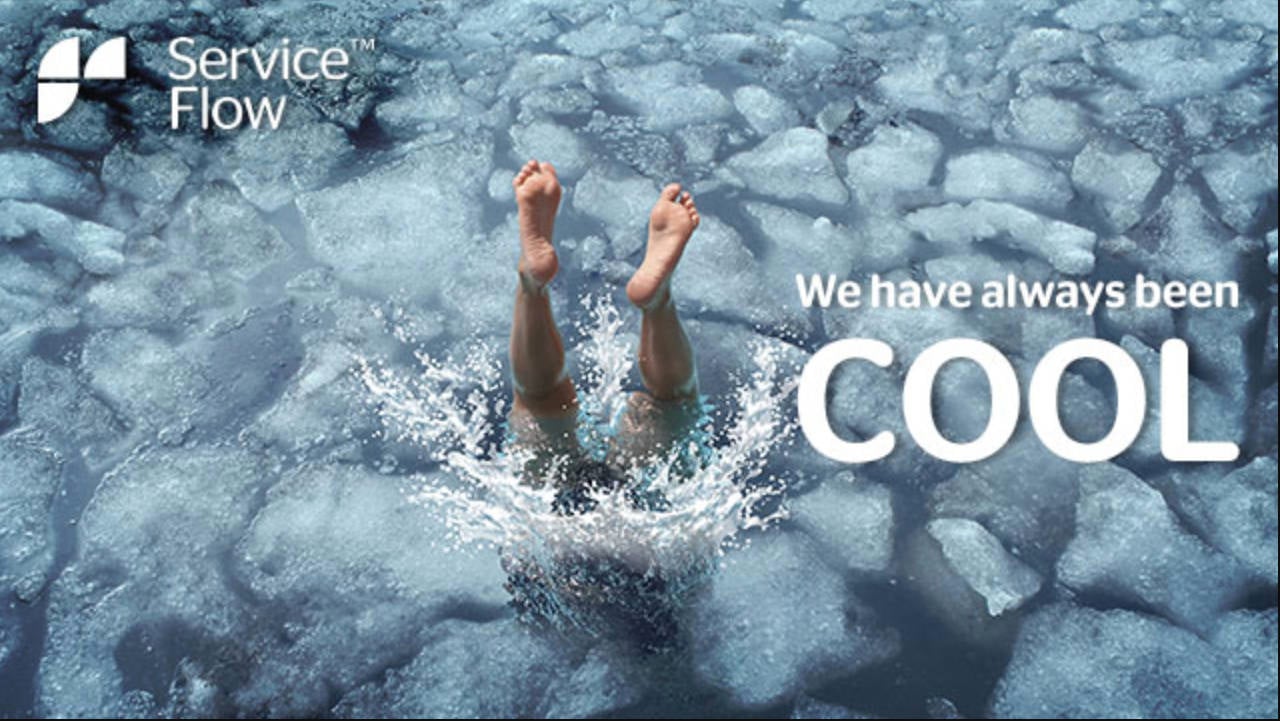 I have an AMAZING team and I can't wait to see how they'll continue to surprise me in 2017

The best part of any great company is the people that work there. We have worked really hard in 2016 to secure our position as an international company, hiring and managing people in different countries and acclimatising ourselves to different marketplaces. We all know we want to continue on this path to global growth in 2017, but at the same time it is hugely important that we hold on to what has made us successful.
IT Service Management is a complicated industry to work within and you need to find passionate people to get behind the vision of your product to make it work.
I don't doubt for a moment that is what we have here a Service-Flow and I am really looking forward to seeing what ideas, challenges and innovations they bring to both our company and our industry in the year ahead.


Something is cooking in the 'Service-Flow oven' and I am massively excited

I don't want to spoil the surprise, but in 2016 we saw a gap in the market and we will be unveiling a big new product announcement pretty soon. Our next move has been inspired by how we have seen other industries such as telecoms make significant leaps forward with new enabling technologies and service offerings.
It is obvious that the way businesses want to manage IT is becoming more and more consumerised. The infrastructures and services that companies once developed by themselves, will now become subscriable commodities across the board. We strongly believe in this idea and we are making some bold steps towards enabling it. Again, it's something else I just can't wait to see us do in 2017!


I want to spend even more time on the ground with clients

Every time I visit one of our customers, I walk away more energised about our mission than I have done before. This is because they day in day out, live the challenges that Service-Flow aims to solve. And whether they are using our software service just to simplify and automate more and more of their IT related processes; or taking on brand new challenges and pushing us to do something we haven't done before, it reminds how important it is for businesses to use IT to standout, compete and disrupt. Right now, businesses that win out over their competitors are ones who don't just leverage IT, but see it as the forefront of competitiveness in their market.
I see an extremely strong correlation between our clients who push and challenge us as supplier and those who are making big steps forward in their industries.
This is because they don't just see how Service-Flow helps them run their business, but how it helps them run a more competitive business.


So this year I have decided to dedicate even more time to living alongside these customers, feeding off their energy and their ambitions in order to grow even more of my own.
Overall, 2017 will be a year of big steps forward for both me personally, Service-Flow as a company and IT Service Management as an industry.
I see SIAM really stepping into the spotlight and the companies who leverage it becoming more competitive than ever and I am both proud and pleased to have been here all along to see my visions of the future become reality.


If you would like to learn more about how Service-Flow helps businesses like yours drive greater efficiency, profitably and innovation through IT or just chat about what make Service-Flow tick, please don't hesitate to get in touch via juha.berghall@service-flow.com You can also follow me in twitter @jberghall