We just did it. We made one the biggest decisions entrepreneurs will ever do; and we feel really good about the fact that we just got new cool team members when the leading Nordic VC, Inventure invested 1,1M€ to support our next phase plan.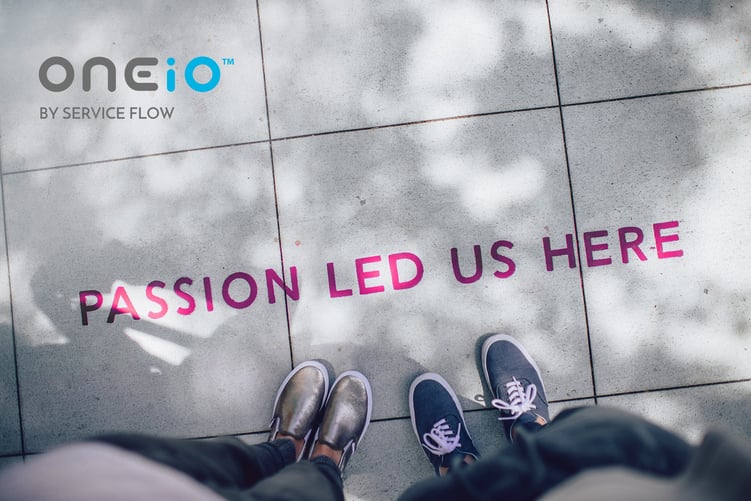 So, what's the story so far?
Well, all Service-Flow founders "have been there before" and that's why we wanted to "bake it"; we wanted to prove this to ourselves. We wanted to see that there really is a product-market fit, that we are able deliver, that we have a business model that works and the most importantly, that we are able to find customers and partners who are willing to "believe" and drive the disruption with us. In addition, it was clear that we wanted to build a strong foundation, the company culture that is a combination of professionalism, playfulness, equality, passion, trust and responsibility. Obviously there is no culture without the people and that's why I feel so privileged to work with all these brave people who have shared the journey with us.


Timing
When you think successful companies or products, timing plays really important role. Same applies to funding, and we think timing is just right for us. As Cliff Saran writes in his article in Computer Weekly, enterprise integration and application market is changing rapidly. New cloud-based SaaS delivered apps are taking over legacy enterprise software enabling new digital businesses creating a huge pressure for integrating new to old. Also, the fact is that legacy integrations surface when replacing legacy systems and replacing the integrations cannot slow things down. On the other hand, business-to-business, function-to-function and team-to-team application, data and process integrations are becoming crucial part of modern enterprise making old way of integrating impossible. It is also clear that the business is taking over integrations from IT and see integrations as a rich "B2B-process-data-application" entities, not as complex and separate strands.


What's up next?
Don't get me wrong, Service Management will remain as one of our core offerings and new areas will be conquered by enabling our partners to provide new digital transformation capabilities for their customers. That said, our next phase is about enabling businesses and process owners to reach their digital transformation objectives by helping them seamlessly integrate new and old, to build and manage even the most complex integrated service networks and ecosystems, implement new operational models with superior speed, easiness, flexibility and to focus on business outcomes, not on technology.


Lastly, I would like to thank the whole Inventure team, all our customers and partners, the Service-Flow team and all other people who have believed in us so far. We have of course believed since day one but having all these great people around you believing too, makes a huge difference.


Yours,
Juha, Service-Flow CEO & Co-Founder
P.S. we are hiring Java developers, sales professionals, integration specialists and pre-sales consultants. Contact yours truly at juha.berghall@service-flow.com or careers@service-flow.com