The Finnish software service provider ONEiO has announced a new partnering with the German consulting company Expertize GmbH.


In response to positive market feedback and high demand in the UK since the launch in 2015, ONEiO have now been seeking out resale and implementation partnerships also from other parts of the Europe. The new partnering with Expertize is a important step forward in Germany and in Central Europe.
"Since our solution is distruptive, we need partners who are willing to to take their services and their clients to the next level. In practise we are looking for sales and ITSM consultancy partners who's business is in creating exceptional value through simplicity, not complexity. That said, I'm really excited about cooperation with Expertize who have strong track record acting as a trusted advisors for their clients in Germany and who share the same values as we do" says ONEiO CEO and co-founder Juha Berghäll.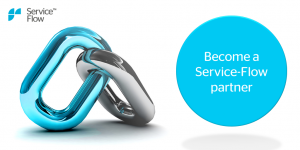 The partnership between the two companies also contributes to a larger vision, which focuses on educating the market place around taking a stronger approach to understanding their needs from IT. Products such as ONEiO create very specific solutions, particularly in the simplification and automation of services. Consulting firms such as Expertize are then able to take this solution and apply the specialist knowledge required to create focussed and high value outcomes from processes, not technology.
"Thanks to the strong partnership and close collaboration with ONEiO, one of the world's most innovative developers and suppliers of service integration applications, Expertize has expanded its portfolio to provide a unique solution for Service Integration and (Multi-)Provider Management. With ONEiO Expertize will provide it's customers and partners powerful Service Integration capabilities in combination with a well managed, timely and cost effective project delivery" says Expertize CEO and co-founder Daniel Von Geisau.
ONEiO and Expertize are participating German ITSMF event together in June 23th in Hamburg
About Expertize:
Founded in 2011, Expertize is a Europe-wide service provider with headquarters in Frankfurt am Main (Germany) specializing in IT Service and Asset Management and Service Integration for mid to enterprise sized businesses.
As a full-service provider, Expertize delivers turnkey IT projects providing strategic business-process consulting, technical-implementation, configuration, training and support.


Founded by four partners with strong track records and backgrounds in IT Service Management, the company collaborates with renowned, cutting edge technology partners such as LANDESK, ONEiO and Celonis to provide innovative solutions for key challenges faced by IT service providers and businesses around the world.


About Service Flow:

ONEiO Cloud Oy is a software service provider specialized in developing and producing the world's first SaaS solution for Service Integration.
ONEiO all-inclusive solution enables outsourcing service buyers and service providers to integrate ITSM tools and digitalize service processes just by subscribing to ONEiO SaaS. Connect, configure, run - in a day.


ONEiO offices are located in Helsinki and in London. Certified partners are supporting our clients to utilize ONEiO solution worldwide.
Additional industry recognition: ONEiO was nominated to the Gartner's Cool Vendors list 2016.


For more information on the partnership please contact:

ONEiO
Juha Berghäll, CEO
+358 (0)40 5895121, juha.berghall@oneio.cloud

Expertize
Daniel Von Geisau, CEO
+49 (0)69 9897 21 800, daniel.vongeisau@expertize.de