There is now an old way of managing service integrations, the problem is that everyone is still doing it. The old way involves a lot of manual work, most of which is hidden from view and takes a long time to both setup and make changes to.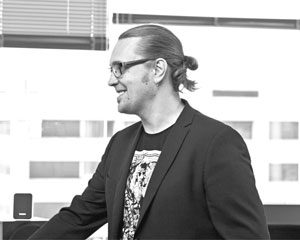 This is because the old way of integrating systems and services required the mentality of 'every integration is different'. The world got so caught up in looking at what made each integration unique, they forgot to step back and look at what made them similar.
Looking for what connections large collections of integrations share is what unlocks a new and more automated way of managing them all. It's not difficult to understand, but it can be difficult to accept the possibility when the old, slow and expensive way has become so normal.
"Why would my business want to change?"

Slow and expensive never created any value. Modern businesses want to be agile, but if the technology they use is slow and expensive to both setup and change, that can't happen. The spirit behind best-in-class outsourcing, is that it provides a reliable approach to flexibility. But when large and complex families of integrations are added to the mix, that flexibility is taken away. Every new integration needs bespoke coding, which is expensive. Every new change needs extensive testing, which is slow… and then there is the trouble shooting involved when they break.

All these issues prevent businesses growing and changing at the speed they want and need to, and this undermines the agile approaches businesses are so keen to adopt.
ONEiO is campaigning to gain industry wide recognition that this is the old way.
And the hesitations that prevent businesses letting go the old way is what holds them back from becoming the agile organisations they strive to be. ONEiO wants you to realise the potential of automated integrations, removing the need for heavy coding and embracing THE NEW WAY.
"Okay, I am ready to move on! What do I do next?"

The first important step to take is to establish the pain points in your business, which are created by an old fashioned approach to integrations. Pain points are typically actual maintenance and development of the integrations, but also process level where integrations that do not work or do not support processes resulting a lot of manual tasks and unsatisfied personnel and customers.
Provide yourself with a generous window of time, 2-3 weeks of observation and note-taking will give you a strong idea of where this sort of waste is being created.
Once you have a valid list of challenges in hand, you can begin drawing out which steps could be replaced with automation. The trick here is to put aside your hesitations about what is possible and focus on what would create the best outcome for your business and its customers.
In order to help you understand the actions you take next to move from establishing a problem to implementing a solution - which fulfils a real business need - ONEiO has published a downloadable guide to help you understand how service integrations can be simplified through a number of simple processes. The guide is available for free and provides a detailed overview of how setting up, configuring and changing integrations can be done through one easy to use interface.