Many IT and business leaders have taken it upon themselves to integrate these tools, often with little success and fragile results. This is because handmade, internally coded and API-driven integrations are not robust enough for modern business use.
At ONEiO we provide a SaaS based business service integration hub (ie. the next generation of iPaaS) which comes with all the common and heavily used software and service integrations pre-built. Everything is managed through single, simple and easy-to-use interface, which means no code and no missing pieces.
This revolutionizes the implementation, management and cost of software integrations. Being one of the most commonly used service integrations, SalesForce and ServiceNow is a simple and quick process for ONEiO users. In this blog, we'll show you how it is done, using a pretty simple example.
One request, multiple tickets….
Let's say you have your IT team using ServiceNow, who are responsible for a number of customer facing technologies. However, the day-to-day support for these services are looked after by a a customer support team using Salesforce. It's a common business setup, that from a process perspective, would often take some time to create a reliable and seamlessly way of working between the two teams.
Common questions and misunderstandings in this setup are things like; who owns the actual request? who closes the ticket? who contacts the customer? who manages the SLA? …and so on. ONEiO allows this all to be defined and automated across two platforms and can create, update, close and synchronise tickets in real-time.
The customer needs their password reset…
In this scenario, a customer needs an application password changed. Their request is sent into a support email address that is setup to create tickets in Salesforce. The email asking to reset a password for the customer's application is received, stored in the support ticket. However, the application the requester needs a new password for is actually managed by the IT team, who instead use ServiceNow for their support tickets.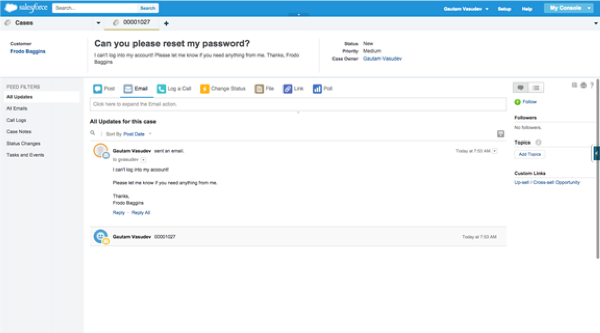 There is a process setup in ONEiO, which recognises both the application the ticket is requesting support for AND the context of the ticket (a password reset). Instead of the ticket having to be passed back to the requestor, or the customer support team needing to manually forward the ticket on to IT, ONEiO automatically creates a ticket in ServiceNow and assigns it to the correct agent. All information such as the SLA and ticket categories are also mapped and updated automatically.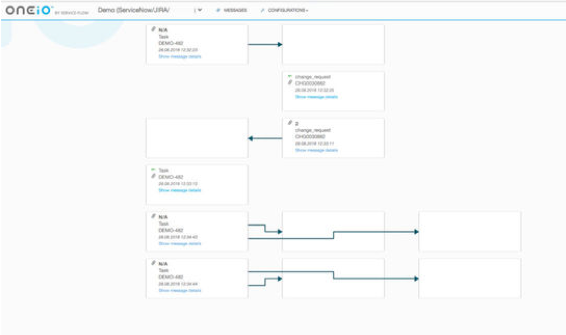 The ticket in Salesforce is updated to note that this is now been passed on to IT. When the password is reset, and the ticket is completed, it will automatically close the ticket in Salesforce. It will also notify the requestor, via the same email thread they used to request their new password.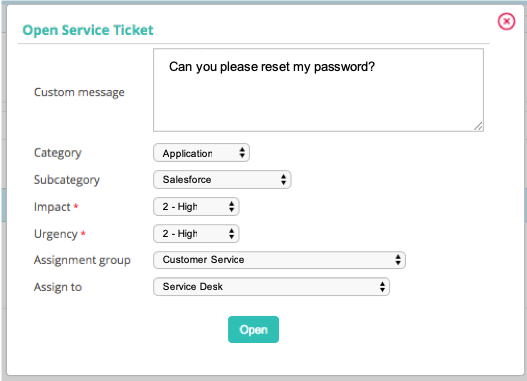 Many-to-many
This is a simple example of these integrations can work. The magic behind ONEiO is that you can create many-to-many software integrations. If you have more complex requests to manage that span across multiple teams and application, there is no limit to amount of data, applications people or teams that can seamlessly work together in a simple and automated way.
Find out more
To find out more about how ONEiO can help you get in touch with our expert team today.