How service delivery for modern IT Service Providers looks in 2023
IT service providers are the fibres that keep the business world running — from entrepreneurs to the global enterprise. The market for IT service providers, like many others, is driven by fierce competition and unprecedented technological advancement — where only the firms who continually review and improve their tools and processes stay on top.
This sentiment was echoed in Datto's recent Global State of the MSP Report, with competition being, as expected, the number one concern (29%) from almost 2000 IT leaders globally. While general feeling about the market outlook is still positive, the focus on competition is an indicator that firms are being forced to differentiate and innovate.
You can also download this post as a pdf.
The current Service Provider landscape
The Service Provider landscape has changed. In the past, the largest service providers consistently managed to secure the majority of the work. However, with every year passing, the marketscape is becoming more dispersed — meaning that smaller, more specialised service providers are growing in numbers and in market share.
Specific industries with specific technical needs choose to go to multiple service providers to get the laser precision support they need to grow. This also means that most businesses now work with more Service Providers than ever before, in what is now commonly known as a best-of-breed approach. For example, a large enterprise may value the niche cyber security experience of Nixu, the cloud services of Nordcloud and the telecommunications reliability of Telia — and so on.
Service delivery challenges for modern IT service providers
Just like there are dozens of types of service providers, there are many ways a provider can choose to operate their service delivery and management.
They can choose which tools they do (or don't) work with, which industries, which services — everything is optional, until customer requirements come into play.
Nonetheless, the same challenges in service delivery occur regardless of the way a provider chooses to deliver and manage their services:
Unclear timelines

— when the approach to integration implementation projects is not standardized , it can be difficult to estimate exactly how long parts of the project will take (for example, integrating tools and processes with a new customer)
Unclear scope —

particularly when it comes to maintaining integrations, service providers who provide integrations as a single project face challenges when an integration breaks after the project is complete. In the case the problem isn't covered in the service agreement, they may be forced to do extra maintenance or repair work without charging for it.
Unclear costs —

generally, the cost of a service is most clear to the customer, however, service providers may encounter unexpected costs if, for example, the technical setup of their customer is more complex than originally scoped.



Impacted time to value

— often, service providers only start delivering, and importantly, billing for services when they have successfully integrated with their customers. If the time an integration takes to be implemented is unclear, the time to value is unclear too.
Current trends and opportunities
Global economic downturn
Businesses and individuals are, unfortunately, paying the price for the tumultuous global economic and geopolitical situation of the past few years — to the tune of a decrease in global GDP of USD 2.8 trillion in 2023.
That being said, Gartner predicts the IT services market to grow 7.2% in 2023, to $1.3 trillion — the second largest in global IT spending behind software. Not only that, but the pressure on CIOs and IT business leaders to get the most out of existing IT investments and increase efficiency remains strong.
The uncertain economic market coupled with the strong outlook for the IT services industry presents a unique opportunity for service providers.
Shrinking margins and shorter contracts
Thin margins aren't a new trend for IT service providers, but the above-mentioned economic outlook is reason enough to shine a light on it here.
With growing economic strain putting pressure on company bottom lines, IT decision makers are now under pressure to even further optimize the return on their investment.
As a result, service providers must make more efficient use of their internal resources — which is the key driver of the continued shift toward automation and outsourcing.
Not only that, but customers are searching for even more concrete and reliable information to make a purchase decision, and if a service provider is able to promise faster time to value and clear calculations on return on investment during the sales process, they're already in a good position to win that customers' business.
As a result of the market outlook and budget pressure, CIOs are trending toward shorter (under 1-year) contracts, rather than traditional 3-5 year contracts. This makes it even more important to provide customers a flexible way of working in order to win business.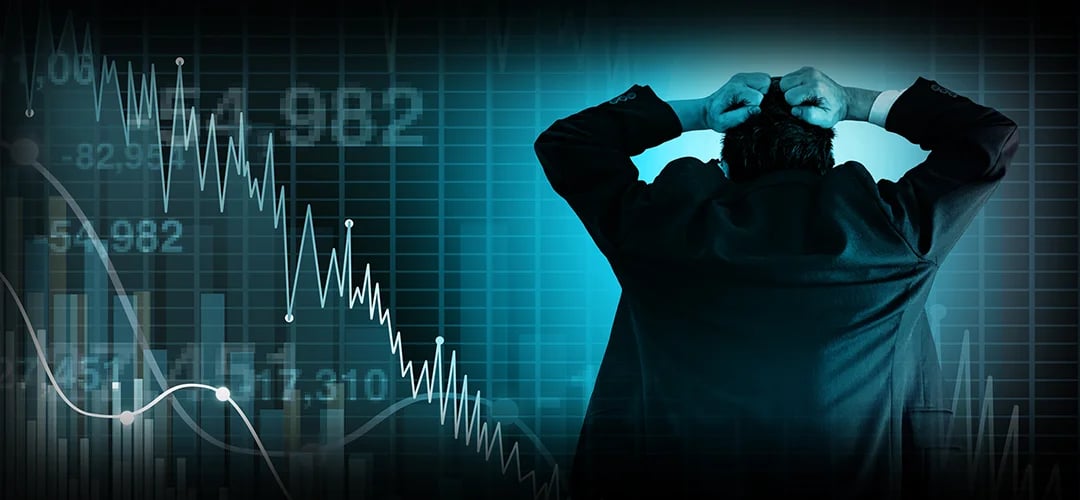 Automation
One of the main ways IT service providers are making efficiency gains is by automating workflows. The shift towards automation is multifaceted, with companies choosing to automate for a few key reasons:
Lack of talent and resources

Profitability

Higher employee satisfaction

Ability to scale their business faster and more effectively
Ultimately, instead of spending excessive amounts of time on repetitive tasks, valuable, skilled employees can shift towards doing more strategic and useful work for customers.
All the while, automation ensures that the manual tasks happen faster, more consistently, and free from human error. Automation can further ensure that these tasks are completed with greater speed, consistency, and standardization.
Outsourcing
Finally, due to competing pressures from customers and the lack of available talent, many companies outsource some or all of their non-core services (typically helpdesk and end-user support) to another service provider.
While this method does generally mean an improvement in costs and a reduction in risk in shifting from Capex to Opex, it does come with its own host of challenges in management, quality assurance and integration.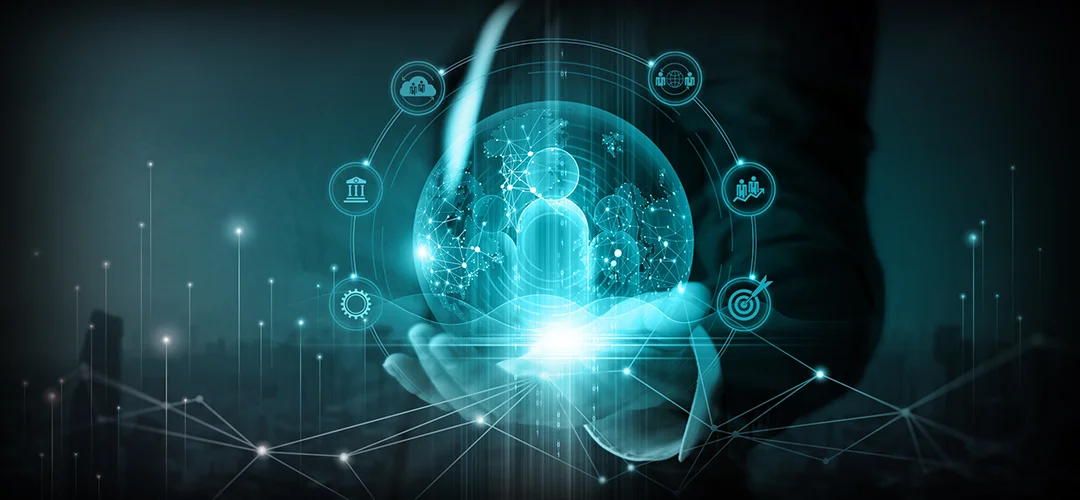 Your Own Service Management Ecosystem
What is a service management ecosystem?
A service management ecosystem is exactly what it sounds like — a living, breathing network of people, tools and processes that make up the delivery and management of IT services.
Service delivery doesn't happen in a vacuum. Generally, IT Service Providers coordinate information between one or several of the following parties to provide a service:
Vendors, suppliers & subcontractors

External customers

Internal customers and their own internal integration needs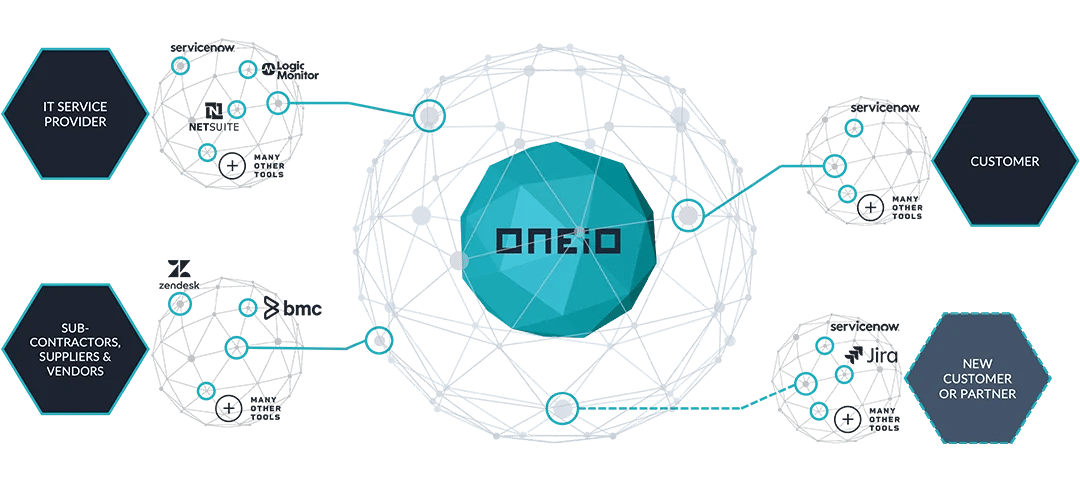 The ultimate goal is that tickets are resolved as efficiently as possible, while ensuring that SLAs are met without constant monitoring, and customers are happy. However, service providers often struggle to ensure information related to tickets reach all needed parties, and that collaboration on issues happens efficiently between the relevant parties.

Unfortunately, the current options for integration solutions are often poorly fit and create unnecessary manual work – ultimately leading to a loss of value for customers in the long term.
In their service delivery to the above three parties, IT service providers typically have a few options:
They adapt to the tools and processes of those who receive the service

The recipient of the service adapts to their tools and processes

They rely on an integration platform and build point-to-point integrations
Regardless of the decision, the outcome is far from optimal — both you and your customers have carefully decided on ways of working that suit your business, so having to adapt to others' processes and technologies defies the point of efficiency.
So what would service delivery look like in an ideal world?
Nobody would have to adapt, and you wouldn't have to rely on another party's tools or processes to deliver high-quality services to your customers.
And while the options above can and do work in the short term and for specific use cases, as your business grows in size and complexity, quite often you'll find that your needs outgrow the solution. Also, typically the implementation cost and timeline don't build a business case for a decision to even build the integation.
Why ecosystem thinking is critical to long-term growth
Ecosystem thinking allows your business and your customers' businesses to be healthier and be more resilient in troublesome market environments.
Ultimately, as an IT service provider, if you can offer a better deal and better service to your customers, they get more value, more benefit, and less headaches from their IT service management.
The benefits of ecosystem thinking don't stop at the technical level, though. By subscribing to ecosystem thinking, service providers can promise their customers a virtually unbreakable, truly forward-thinking approach to integration — a valuable differentiator in a market that is only becoming more competitive.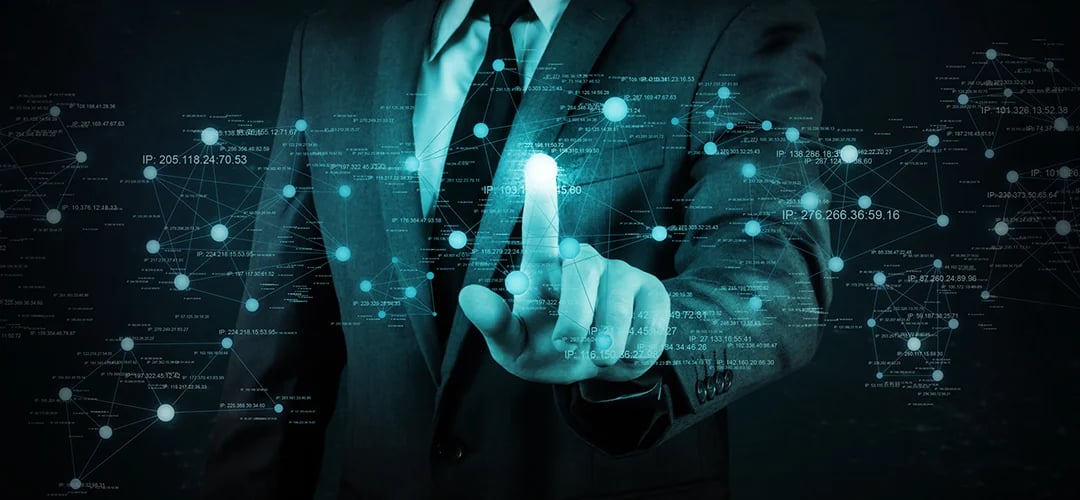 Building your own service management ecosystem
Designing the ecosystem
Until this point, we've covered the main challenges IT service providers face, and introduced the idea of creating your own service management ecosystem. Now, the question is: how do you actually build it?
Identify stakeholders:

Identify all of the stakeholders that have a part in your service delivery — these are the parties we discussed earlier: customers, internal stakeholders, suppliers, vendors, and subcontractors.





Map processes

: Define which systems and processes you already run that work smoothly, and which need a new way of working. Focus on the touch points of different parties instead of aligning all processes between the parties.





Discover your data:

Uncover the information that needs to be shared between those parties — this might include ticket data, monitoring data, email logs, master data, or any other piece of information.





Connect:

Find a solution that allows that the relevant information is relayed between the correct tools & services, at the right point of time.





Maintain:

Create a way to easily add new parties, systems and processes to the ecosystem — as well as maintain the current setup.
Choosing an integration solution
When choosing an integration solution to connect all the parts of your ecosystem, it's important to consider whether it answers two main questions:
Is the solution able to handle a complex organisational or service delivery structure i.e. one with all your internal and external parties?

Is the solution able to handle high technical complexity that stems from the complex organisational structures i.e. many-to-many integrations, real time and bi-directional communication, and transactional data transfers?
Quite often, integration solutions answer one of the two sufficiently, and the second is more of a 'good enough' situation.
You can also download this post as a pdf.
Common integration solutions
Point-to-point integration
Point-to-point integrations are exactly what they sound like: a connection between two applications. They're generally custom coded, and effective as long as there's no need to add another system in the future, or make changes to the integration.
iPaaS
iPaaS, or Integration Platform as a Service, are a cloud-based platforms that enable businesses to connect their various applications and systems, helping them share data and process information in a streamlined and efficient way.
Enterprise Service Bus
An enterprise service bus (ESB) is a type of software architecture that connects disparate systems and allows them to communicate with each other. It acts as a middleware layer between different applications and services, providing a unified platform for data integration and exchange.
Portals and adapting to others' tools
A portal is a way for a service provider or enterprise to deliver their service in a more self-service manner. Instead of only being able to call support or send an email to get something fixed, end users access a portal that either provide help center content they can use to solve the issue, or makes it a better experience for submitting tickets and monitoring their statuses through the portal.
What often happens, however, is that service providers urge their customers to use their portal. Makes sense, right? It does, until you consider an enterprise customer with 5-10 service providers — which means 5-10 completely different portals. Customers may also force service providers to use their portal, and the result is the same: more manual work, more scattered ticket information and less efficiency.
Finally, another alternative that service providers or their customers choose is to adapt to the others' tools and ways of working. For example, a large enterprise may state that all of their customers must use their internal ServiceNow instance.
Strengths and weaknesses of common solutions

Why you should build Your Ecosystem with ONEiO
We are disrupting the integration market because it needs to change. Service providers deserve to deliver modern, high quality services — without the hassle of traditional integrations.
"Before we had ONEiO, we were quoting very long lead times to be able to accomplish things. With ONEiO, that time involvement and in turn cost has reduced dramatically. We're at a point now where we are basically scheduling an integration per month with a customer. We've got a pipeline going with integrations lined-up right now. You could say that we're potentially saving 100+ hours a month in effort by leveraging ONEiO as the solution versus what we were doing before" — Ben Weber, Senior Manager of Managed Services Engineering

We help you rethink your service implementation projects
Outsource the risk
Service implementation projects come with a great deal of responsibility, and in turn, risk. Staffing and setting responsibilities are complex and hard to optimize, which often makes it difficult to plan and deliver services effectively.
Our fully managed integration approach allows you to completely outsource the integrations component of your service delivery, leading to a whole area of your implementation project that you simply don't need to worry about. With ONEiO, you gain is accountability, transparency, and clarity on how to build future-proof service implementation plans.
Streamline your service integration projects
Integration implementation processes are long and costly — and they require a tonne of manual work.
Building your own ecosystem with ONEiO eliminates the most painful steps of traditional integration projects, significantly reducing the amount of manual work necessary.
With our integration experts by your side, you get a repeatable process (with new integrations set up in days, not months) in a true best-of-breed approach to service integrations.
Redefine fast time to value
Service integration projects are unnecessarily complex, and timelines are unpredictable. Since this directly affects margins, time to value is a massive challenge for any IT service provider.
Traditional integration approaches take anything between 3 and 9 months, meaning that billing for your service lies far in the future. ONEiO delivers fully running and billable solutions within 1 to 2 weeks.
We help you speed up service delivery to scale your business
Easily standardise and scale your service delivery
During the initial service delivery project, IT Service Providers often struggle to build a streamlined and repeatable process. Since ONEiO functions as a connector, allowing communication between services and tools, your service delivery is easily repeated to scale your business.
Use the tools and processes your team love
You and your customers have your preferred ways of working, and we believe neither of you shouldn't have to change. With ONEiO's model, both sides can simply continue working with their preferred tools and processes — all the while, information is flowing multi-directionally between them.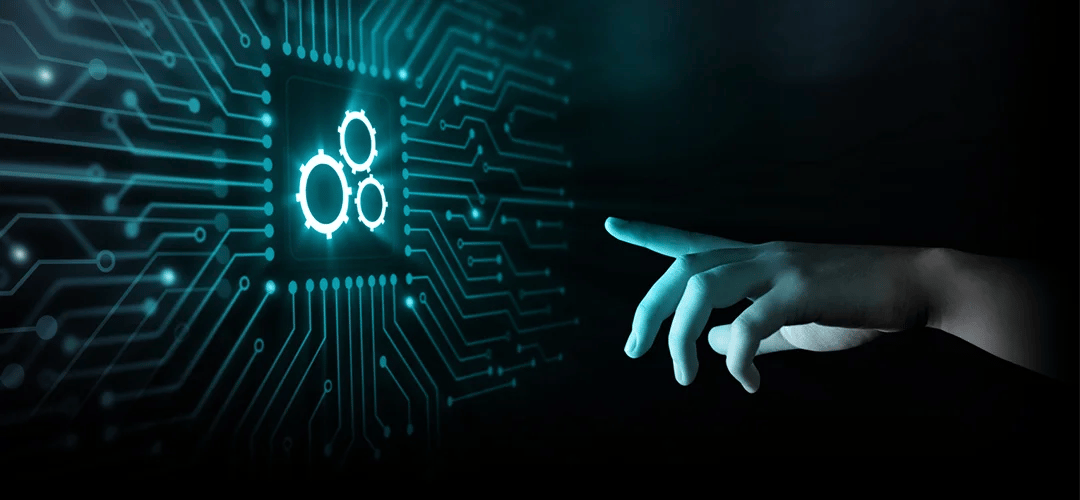 We help you switch focus from maintenance to growth mode
After a successful service delivery project, service providers must not only ensure that integrations stay up and running, but they must also allow for continued developments of processes and tools.
Broken integrations are a thing of the past
Broken integrations can lead to the loss of important data like tickets, which can lead to not meeting SLAs. Even more, fixing broken integrations is a costly and complex undertaking, binding important resources.
Equipped with ONEiO's resilient integration solution, your service integrations stay successful: they simply can't 'break' anymore.
This means that you can save valuable time and resources, prevent data losses, and ensure seamless & uninterrupted communication within your entire service delivery ecosystem.
Grow beyond break-and-fix
As a service provider, it is a constant struggle to accommodate ever-developing tools and processes in your service management. When onboarding new customers and their technologies, there are real two-way constraints of technical limitations.
ONEiO allows your service integrations to easily adapt to developing (and even new) tools and processes.
Since you save time from fixing service integrations, your entire service delivery ecosystem benefits:

Your services are always up-to-date with the latest tools and processes

Equipped with state-of-the-art tools and processes, your service integrations can reach their full potential

You're no longer constrained by technical limitations of single customers in your ecosystem
About ONEiO
ONEiO redefines efficient service integrations.
Imagine delivering service integrations with no more technical complexity, no more manual integrations - but integrations which are easily repeatable, guarantee fastest time to value and require zero maintenance.
To get there, ONEiO has not only built an integration automation platform, but we make sure that all your integrations work, all of the time.
That's it. You don't need to build any kind of integration yourself, and we ensure that tools and services stay connected. Simple.
Let us show you how simple creating your ecosystem can be. Get in touch with us for a no-strings-attached assessment call.