Many software vendors offer integration as features or services. However, not every vendor is able to offer fast, scalable and profitable integration solutions. This is often because they are leaning on old-fashioned or incumbent integration solutions and practices.
In this article, we explore the key areas of integration that are utilized by enterprises, software vendors and IT Service Providers and explain the different ways of approaching high-performing integration. Both as a capability within your own business and as a service you can provide to your own customers.
Table of contents:
How IT Vendors leverage integration services?
There is a huge shift taking place in the integration marketplace towards using automated Next Generation Integration methods. Enterprises, Software Vendors and Service Providers who leverage these modern and forward-thinking integration technologies and practices are more competitive, customer-centric and profitable.
"My team and I are lucky to work with some of the world's leading software and managed services vendors. The ones which offer the customer the best value and retain life-time business are those that value collaboration and integration.

I strongly believe in making integration one of the most compelling and scalable solutions and ONEiO customers are seeing the benefits of this not just in their own organisation, but in the value their customers a creating for themselves too."

Juha Berghäll, CEO of ONEiO Cloud Oy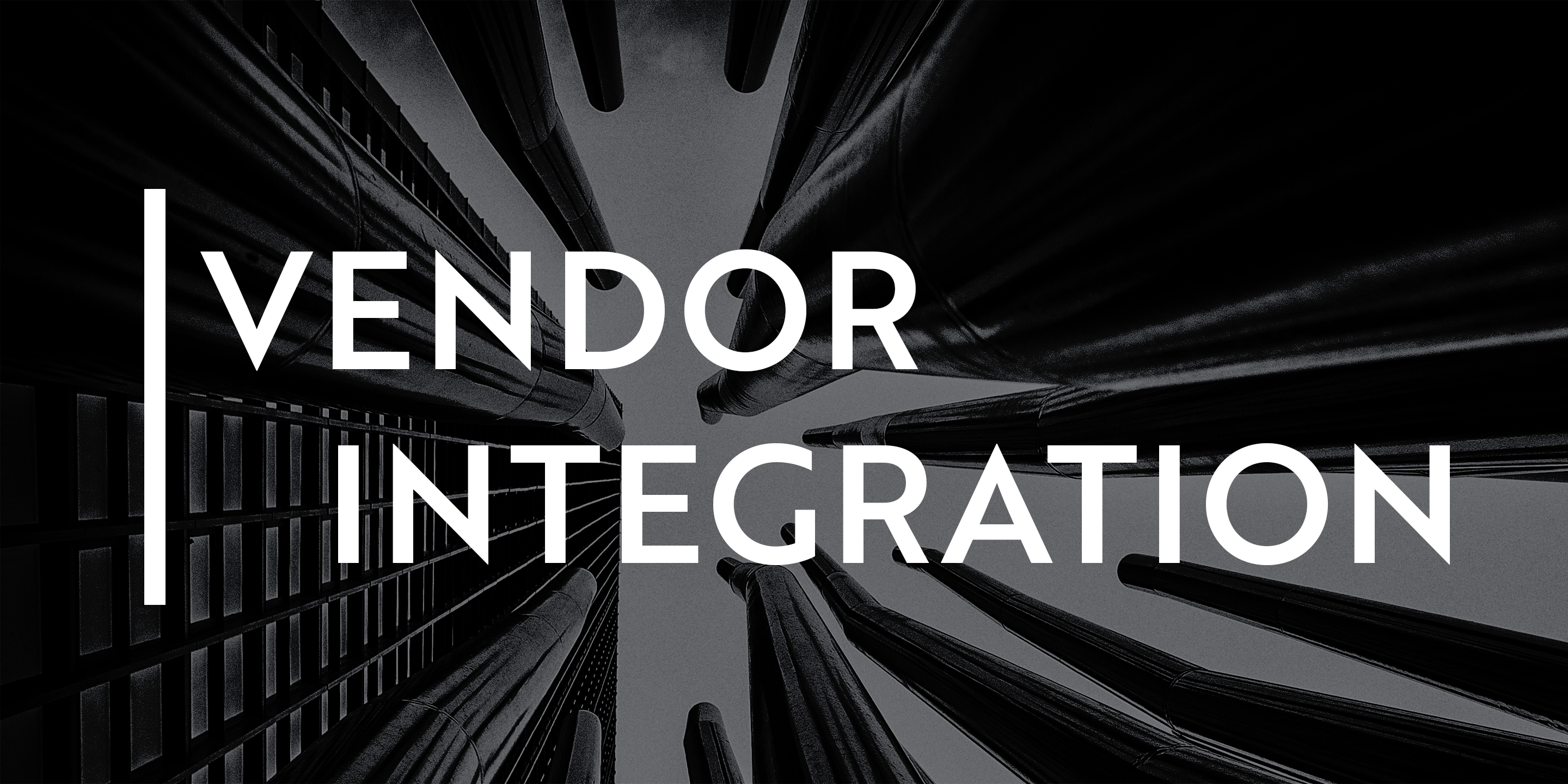 B2B Integration
A B2B integration is where two or more organisations implement a variety of integrations, in order to enable cross-partner collaboration. One of these businesses will often be an MSP or vendor, providing a service to a customer. And there will be a number of services and software products in place, which both parties will need to work on together.
An essential part of any business to business integration, is understanding the shared goals between each organisation. This is commonly missed during B2B integration projects, which leads to long-term imbalances and biases within the services. Another important observation is that shared goals are not just desired outcomes from software or software integrations. They are collective outcomes from two organisations collaborating over tools, processes, people and teams.
The people and process side of integration is often not given the attention it requires in order for a business to get the true value it desires from high-performing integrations. This is most true in B2B collaborations, where leaders often feel hesitant to discuss the differences in the way their two (or more) organizations work. This is because they are afraid of then having to change how they work, in order to fall in line with another (often bigger!) organisation. Modern or Next Generation integration approaches hold the answer to this issue, in that they empower every business, team and individual involved to keep their own tools and processes in place.
Read more:
Software integration services
In addition to the managed services or software provided by a vendor, they may also offer a range of integration services, to aid the running or implementation of their own offerings.
For example, you are a Managed IT Service Desk providing IT support and monitoring services. You are running ServiceNow as your Service Management tool and SolarWinds to monitor network activity. And one of your end clients has a small service desk using Zendesk. To date, all IT incidents are escalated to you by the internal IT team emailing your Service Desk. When your NetOps Monitoring tools pickups issues, you receive notifications in ServiceNow and you then have to call or email your customers' IT staff to notify them or ask for their support resolving the issue.
In order to streamline this whole service, you can offer your client an 'Integration Service' where you will create a real-time and automated integration between ServiceNow, SolarWinds and Zendesk. Any incident created; whether it be by you, them or by a monitoring event, will have an open ticket in both Service Desk systems. And any work carried out on those tickets, will be automatically updated across the whole ecosystem.
This benefits you greatly, but it also benefits the customer. Working with a vendor, who can provide them with real-time and accurate information on their service and whose tools can complement and increase the value of their own is a very compelling service provider. As an MSP or vendor, you can offer "integration as a service" to your range of offerings. Thus, providing you with additional revenue streams and making you a much more competitive vendor in your market space.
Case Study: AHEAD needed a solution that would seamlessly integrate not just ServiceNow and the end-customer, but also their monitoring solution, LogicMonitor
IT Service Provider Integration
Service providers such as CGI, BT, Fujitsu, Tieto, Cognizant and ATOS all have very specific internal services, applications and business processes. Their customers also tend to have a very broad and tailored set of services in place with them. This can make using 'standard' integration processes very challenging. Typically, service providers don't offer up APIs or standard integration tools for you to use.
In highly complex environments, where you have multiple enterprise service providers in place supplying a complex network of support functions, managed services and applications… trying to create or build a bespoke integration solution seems like the only option. However, these integration projects often end up taking months and months (or years) just to get off the ground. Many of them never even end up getting completed.
This why more and more service providers and their customers are turning to new services, technologies and ways of working, in order to quickly and affordably create high-functioning service integrations. Automated integration solutions such as ONEiO go a long way beyond just proving software integrations between the various applications.
They support the processes, ways of working and nuances within each organisation, right down the individual level. This enables you (as either a service provider or a customer) to keep your own tools and processes intact, whilst having every service, application and end-point safely open to your third-parties. This approach has quickly proven the most effective way of developing highly-collaborative partnerships, which allow each party to adapt how they work, without impacting the various integrations they have in place at all.
eBonding
Like many integration solutions, eBonding allows you to pass data between two applications. It's a particularly popular solution for ServiceNow users, whereby you create a bi-directional integration between ServiceNow and another application. You can often see this used in MSP or multiple ITSM tool environments, where you might have two or more teams collaborating over service requests. And you need to ensure the data they are all working from is consistent across all systems and teams.
The main benefit of an eBonded solution is that they typically provide you with a 'synchronised' exchange. This means that data is shared automatically, and you'll always have 'matching' data in both systems (in theory).
However, modern businesses need to move, change and adapt quickly. The most competitive brands place their agility around technology and software at the forefront of their IT strategies. And what I am now increasingly seeing, is that IT leaders see integration as one of the biggest enablers of this kind of agility.
This is because the ecosystem of software and services you have in your business, is now far more important than any one piece of software. The way those different software packages work together is defined by the quality and performance of your integrations.
So, investing in modern and high-performing integration is 'front of mind' for these leading businesses. eBonding can't meet these needs because it is bi-directional. Connecting up one ITSM tool to another may sound great on paper. But strategically it's a disaster, as you will need to create further layers of integration solutions on top of that bond whenever you want to introduce new applications to the integration ecosystem.
Shifting to a many-to-many and Next Generation style of integration, where you can easily make configuration changes and introduce new integrations is far more effective as it enables each organisation to scale quickly and easily.
Read more: Is eBonding a scalable solution? No, definitely not.
Customer integration
Much like the examples given in the Integration Services section, customer integration is something that more and more service providers (big and small) are looking for solutions to. One of the biggest challenges in customer integration is never really having any control over what tools, processes and weird ways of working your customers have in place! The process bit is particularly hard when most of their processes turn out to be undocumented or widely known.
This is where modern integration solutions really present their value. As you can leverage centralized integration languages and broker technology to make your integrations completely agnostic as to what tools they are integrating with on the other end. This means your customer could be using the most unusual and unheard-of service desk tools, and it won't prevent you from setting up a high-functioning software integration.
This also means you don't have to have any difficult conversations about replacing software. Or encouraging the customer to use any vendor-side software which they don't want to. Customer integration is not just a service you can offer, but also a hugely valuable capability to utilize and leverage internally in order to be more productive, agile and efficient.
Read more: Most common customer integration challenges and how to tackle them
Multipoint integration with multiple vendors and systems
When you build an integration between two platforms by hand, you commonly use the two APIs available within each platform and create a method of passing data from one point to the other. You have to do this once to allow data to be passed in one direction, and then - more often than not – do it again for data to pass in the opposite direction.
The result of this is a point-to-point integration that enables you to trigger the sharing of information between two platforms, which is saved and stored based on the rules within each piece of software. The limitations of this are quite clear. However, this is how integrations have been made and managed for over a decade.
Most organisations just accept the limitations and view them as constraints to work within. These single direction point-to-point integrations mostly work in isolation and if you wish to integrate further pieces of software or services, this process needs to be repeated again and again.
Moreover, it is very rare that you can get multiple integrations to understand or support each other. The passing of data from one system to another may be able to trigger the same process in another integration. But that is not the same as a wholistic 'many-to-many integration and it can create unwanted hierarchies within the design of your integration ecosystem.
Ultimately, every integration operates in isolation, with no system having any influence over what happens to the data it passes on after it leaves. Many-to-many integrations solve this problem. But because they are also architected entirely differently from traditional integrations, they also provide a wide range of truly modern benefits. The architecture of many-to-many is different in the sense that it is well and truly centralized.
Organisations who have embraced many-to-many integrations now have the opportunity to roll out more and more high-performing integrations, across all departments and functions of the business. Furthermore, they can create a vision for service integration based on the processes and ways of working that align with the overarching goals of the business.
Bayer created multivendor environment with ONEiO just in few weeks as part of their outsourcing project
ONEiO solution for multivendor management
Read more:
Multipoint integrations creating simplicity in a complex enterprise
Multi-vendor service desk integration
An overview of integration automation platform
Integration automation platform is replacing the way we integrate software and services, with a simple, fast and highly affordable method of bringing software together.
The most important change that Integration automation platform introduces, is that it focuses on improving business capabilities such as business-wide collaboration and operational efficiency. Whereas traditional IPaaS are far more focused on supporting the day-to-day running of specific IT functions.
This elevated way of thinking enables mature IPaaS users to leverage their investment in integrations to really improve the way their business acts and competes within its marketplace.
An integration automation platform supports multi-vendor integrations and introduces a number of major benefits including; unlimited many-to-many connections, 100% subscription-based pricing and a 'only pay for what you use' commitment. This not only makes the technology the most fit-for-purpose in modern, fast-moving businesses, but aligns with the most forward-thinking business models and financing methods too.
See our ONEiO solution for IT Service Provider and book a free assessment with us.