First Orion, a leader in branded calling solutions, call protection, and call management software, focusing on data-driven call transparency across the mobile calling experience has partnered with ONEiO to simplify the delivery of enterprise grade integrations.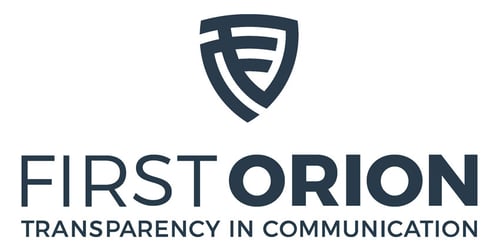 From manual work to automation
Back in 2020, First Orion found themselves bogged down with the manual tasks of shifting incidents manually between different ITSM systems (Jira and Zendesk). Their Program and Product Management teams needed a way to open incidents in their own environments, with their internal processes and pass incidents between one another based on their business needs.
The first alternative First Orion tried was a script-based solution. They found getting the integration to work without changing priority statuses between the two environments would be challenging from a development perspective and the solution did not provide the backend logging and reporting they sought.
First Orion had two distinct options - partner with an integration partner or continue to build and acquire all the necessary components (platform, people, training, etc.) for an in-house development effort.
Partnership with ONEiO
Committing resources from core business tasks to integrations was not something First Orion wanted to do, so utilizing an integration service and partnering with ONEiO was a logical fit. With ONEiO, First Orion was able to utilize the full integration as a service, rather than to focus resources and talent on building, maintaining and managing the integration.
With ONEiO, First Orion has been able to:
Directly assign tickets to the proper department regardless of whether they come in through Zendesk or Jira.

Cross reference, monitor and escalate tickets as needed without any manual steps.

Capture new feature requests for both internal and external clients via a dropdown ticket type in Zendesk to then be submitted to their product team via Jira.

Get the integration up-and-running in a matter of weeks.
Working with an Integration Partner
Alongside the ONEiO support team, First Orion was able to set up their ticket generation system in Jira. When a ticket gets created, they are now able to receive a notification with a link back to the Jira ticket cross referenced in the Zendesk ticketing system as well as a response acknowledging both systems have received the ticket.
Additionally, with ONEiO in place, First Orion now has the ability to add internal only notes from the development team to get logged in Zendesk. In this manner they are able to work through tickets via an internal perspective. Then translate the conversation into something more client friendly to present in their client communication channel status updates. "Being able to segment communication channels and giving peace of mind to our development team so they know they don't have to worry about communicating with clients is a really important feature and capability for us," states Mark McHenry, Director of Client Delivery at First Orion.
Furthermore, First Orion has been able to employ a Jira board specifically for feature requests that runs through their Zendesk dropdown options. In this manner, their internal or external clients are able to submit a request via Zendesk that bi-directionally communicates with their Jira board via a ONEiO integration. This can then be followed up on by their product team.
"It just works."
With ONEiO in place as their integration service provider, First Orion has found that they rarely ever have had any reason to go into ONEiO to check or monitor anything because as Mark puts it, "it just works."
Mark goes on to state:
"The relationship that we've had with ONEiO, you've been very helpful in helping us understand the process and helping us manage our renewal and managing getting the EMENA team on board. Early on, the team helped us out tremendously with some of the more complicated parts of the integration. Whenever we went from a test or QA environment into our production environment, your team stepped in and helped us to make sure we were successful there. All in all, really good interactions from my perspective."
About First Orion
First Orion provides true digital call experiences for the world's leading mobile carriers, enterprises, and mobile apps developers. The company's branded Calling Suite - INFORM and ENGAGE - allow businesses to brand their outbound called while empowering consumers to connect over a trusted, verified call. First Orion's Call Protection Suite offers scam, fraud, spoof protection to hundreds of millions of consumers. Processing more than 110 billion calls annually, First Orion powers digital call experiences for T-Mobile, Metro by T-Mobile and Boost Mobile networks along with Fortune 500 brands, PrivacyStar, and other mobile apps. Headquartered in North Little Rock Arkansas, First Orion was founded in 2008 and employs more than 300 people across its global offices. For more information visit www.firstorion.com.
INFORM, ENGAGE, and PrivacyStar are registered trademarks of First Orion.
About ONEiO
ONEiO is a cloud-native integration service provider. We are driving the industrial revolution in the enterprise integration space by removing all traditional integration challenges by automating integration delivery and production and providing integrations as a cloud-based, enterprise-grade, secure and always-on service with an affordable pay-per-use pricing model.
If you are looking for ways to keep your tools and people up to speed, contact us for a free 15-minute assessment to see how we can help you reach better integration outcomes. With a 100% success guarantee!