Back in golden days of mobile phones, Nokia was the king. They were really good phones, packed with well thought-out features and built with reliable hardware (most of them still work today!).
However, only the 'savvy' people could use features such as adding your own icons, ringtones and exploring the jungle of hard coded applications. You know, all the things that made owning and using a phone a highly personal experience.
Then Apple came along. The iPhone was a game changer for mobile phone industry and the 'smartphone' changed the whole temperature of the marketplace. The iPhone focused on user experience, ease-of-use and was designed for people that didn't want to figure out how to use all the (mostly useless) features.
When the iPhone was release on 20th September 2003, the downfall of Nokia started the very next day.
I am sure you don't need me to tell you any more about this story. The marketplace now speaks for itself. But have you evert stopped to realize that this very same thing is now happening with iPaaS (integration platform as a service)?
Traditional iPaas
Gartner defines iPaaS as "a suite of cloud services enabling development, execution and governance of integration flows connecting any combination of on premises and cloud-based processes, services, applications and data within individual or across multiple organizations."
In practice, iPaaS is a platform that includes set of automated tools for connecting software applications that are deployed in different environments. iPaaS is often used by large business-to-business enterprises, who need to integrate on-premises applications and data with cloud-based applications and data (read more).
iPaaS is the first step we took as an industry towards mass-managing, hand-coded integrations and managing huge numbers of APIs. IPaaS as a solution hasn't changed much, and they still are software-led but highly service heavy solutions.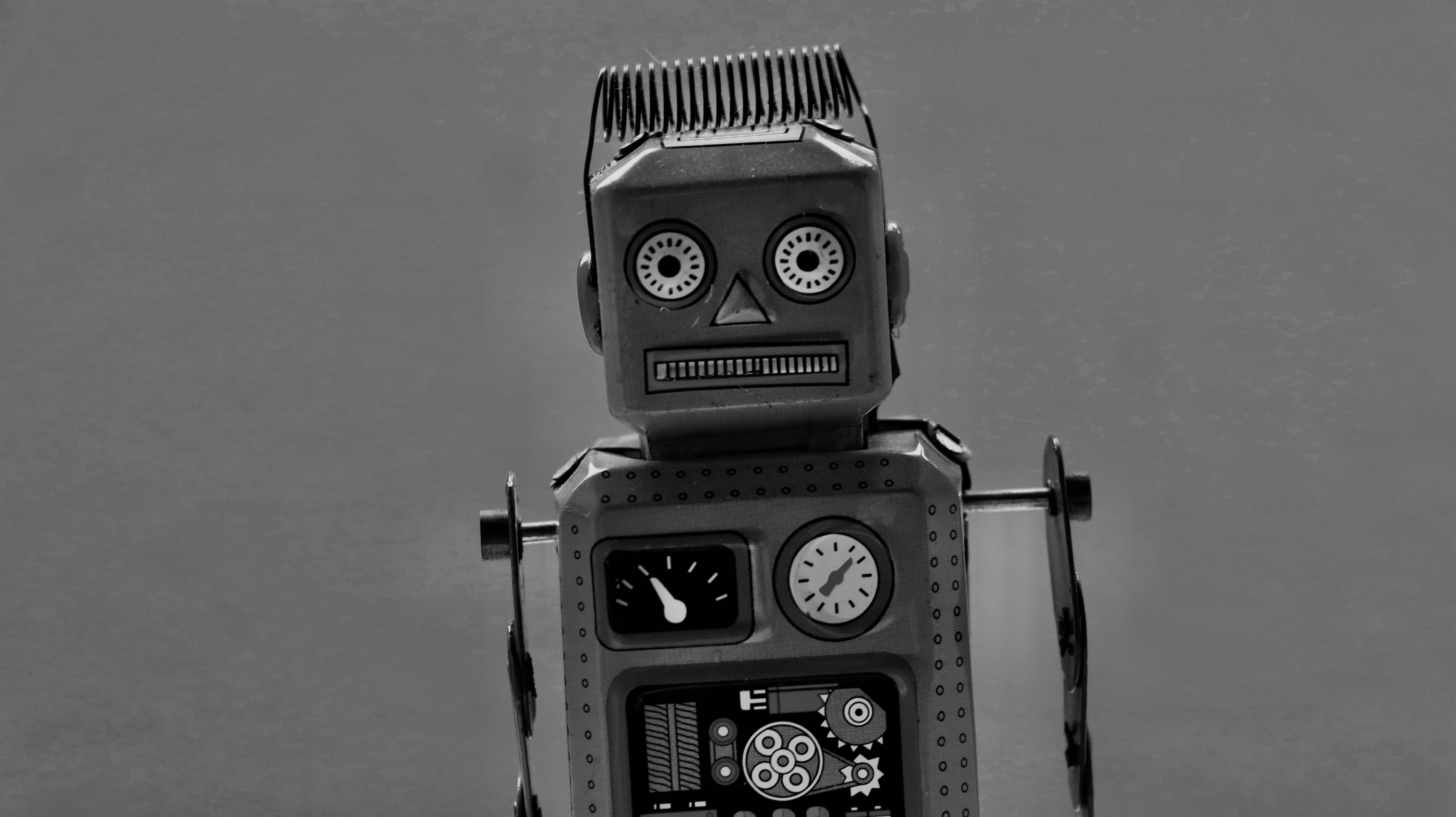 But many organizations using incumbent IPaaS solutions, are still stuck with messy API's, expensive maintenance packages and on-going issues with turning internal resources to fixing, updating and managing connections.
The likes of Jitterbit, Dell Boomi, Mulesoft and Software AG (Built.io) all have their solutions on offer to help connect up a wide variety of cloud-based and on-premise technologies. Despite most of these players appearing in analyst reports as leading solutions, Gartner predicts that up to two-thirds of iPaaS vendors will not survive by 2023!
One of the setbacks we have found in even the leading cloud integration solutions is that they are often branded and sold as a 'hub', where everything is managed from a centralized interface. However; behind the scenes, everything is still built upon 'point-to-point' APIs and every app uses its own set of rules and processes, which is no good!
Point-to-point API's are just as fragile as they have always been. As a result, relying on traditional IPaaS significantly prevents your business from achieving any real agility, flexibility or scalability.
Read more:
The Next Generation iPaaS
Integration tools are typically priced to customers in bespoke packages. Taking into consideration the different functions, platforms, applications and automation they require. Because most integrations have to be created from scratch or even outsourced by the supplier to hand-code, this can be a lengthy and unpredictable process, hence the equally costly and unpredictable pricing!
Next Generation iPaaS tools that are truly centralized, automated, code-less and include pre-built integrations, don't suffer from the same problem. Because of this, (1.) pricing can be managed in a far more predictable, transparent and consistent way.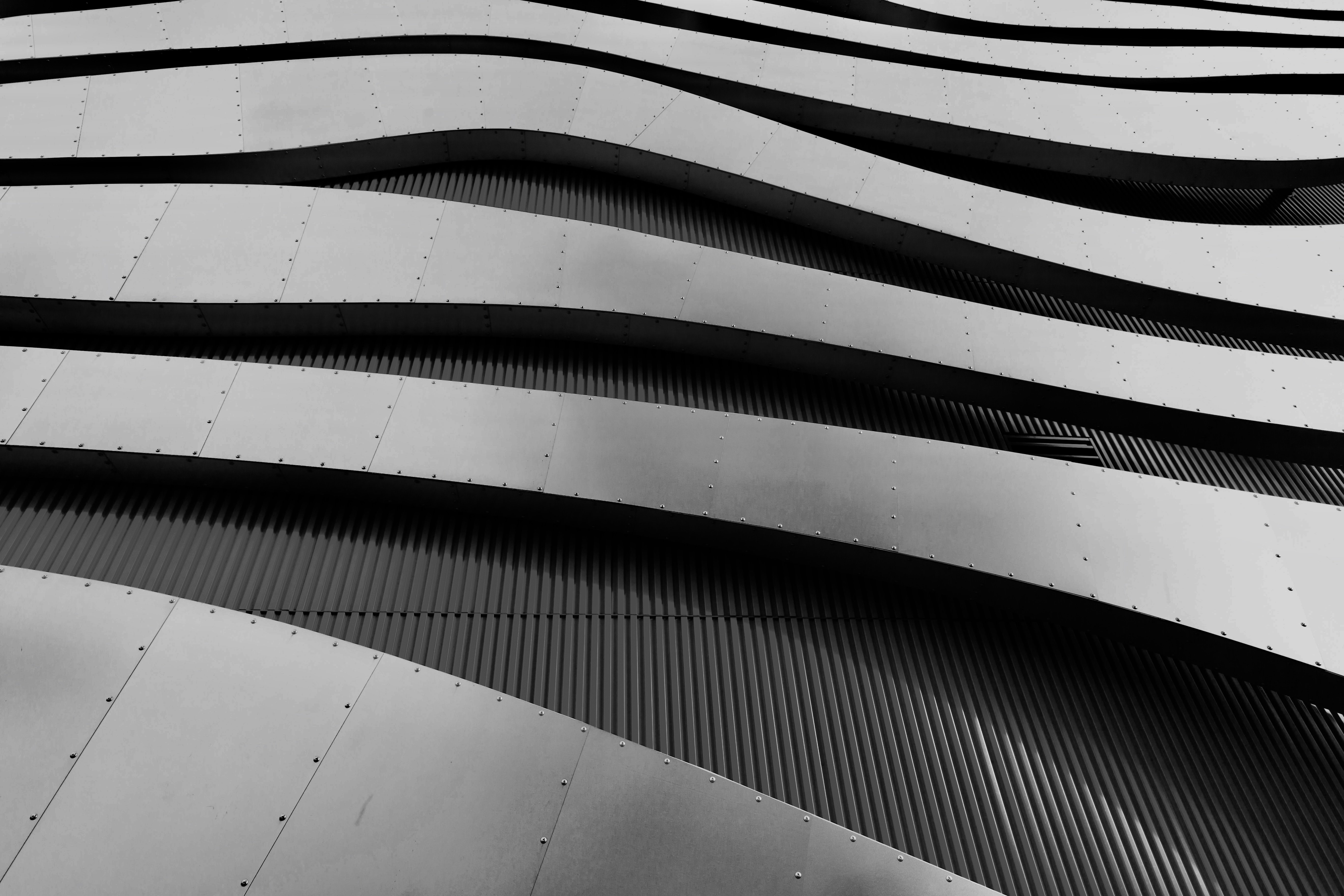 Another huge benefit to subscription-based pricing is that (2.) you will only ever pay for what you use. In a traditional MSP or iPaaS environment, you are constantly at risk of paying again and again for legacy integrations or for services that are either under-utilized or under-performing.
Next Generation iPaaS also (3.) removes the need for long and complex implementation projects, which also negates the traditional consultation and setup costs that an MSP or large iPaaS provider might insist upon!
These three important factors of pre-built integrations, low-to-no setup time and a 'pay for what you use' philosophy enable you to shift your IPaaS solution to subscription-based pricing.
This is a revolution in integration pricing.
How to sell the next generation iPaaS to your boss? How to reduce 80% of you integration total cots of ownership? How to gain 400 times faster time to value.
Find answers using our free TCO calculator spreadsheet.
What is the difference between traditional iPaaS and the next generation iPaas?
The biggest difference between traditional iPaaS and the next generation iPaaS is for whom they are designed for. Using iPaaS requires technical and coding skills and a "Do it yourself" implementation.
Whereas the Next Generation iPaaS (or an integration hub) focuses on configuration and process design (utilize). Competition in the iPaaS market focuses on features and the number of apps they can integrate.v However, as Next generation iPaaS doesn't limit itself on 'compatible applications', it instead focuses on simplicity, usability, user experience and the ease of growing your integration ecosystem.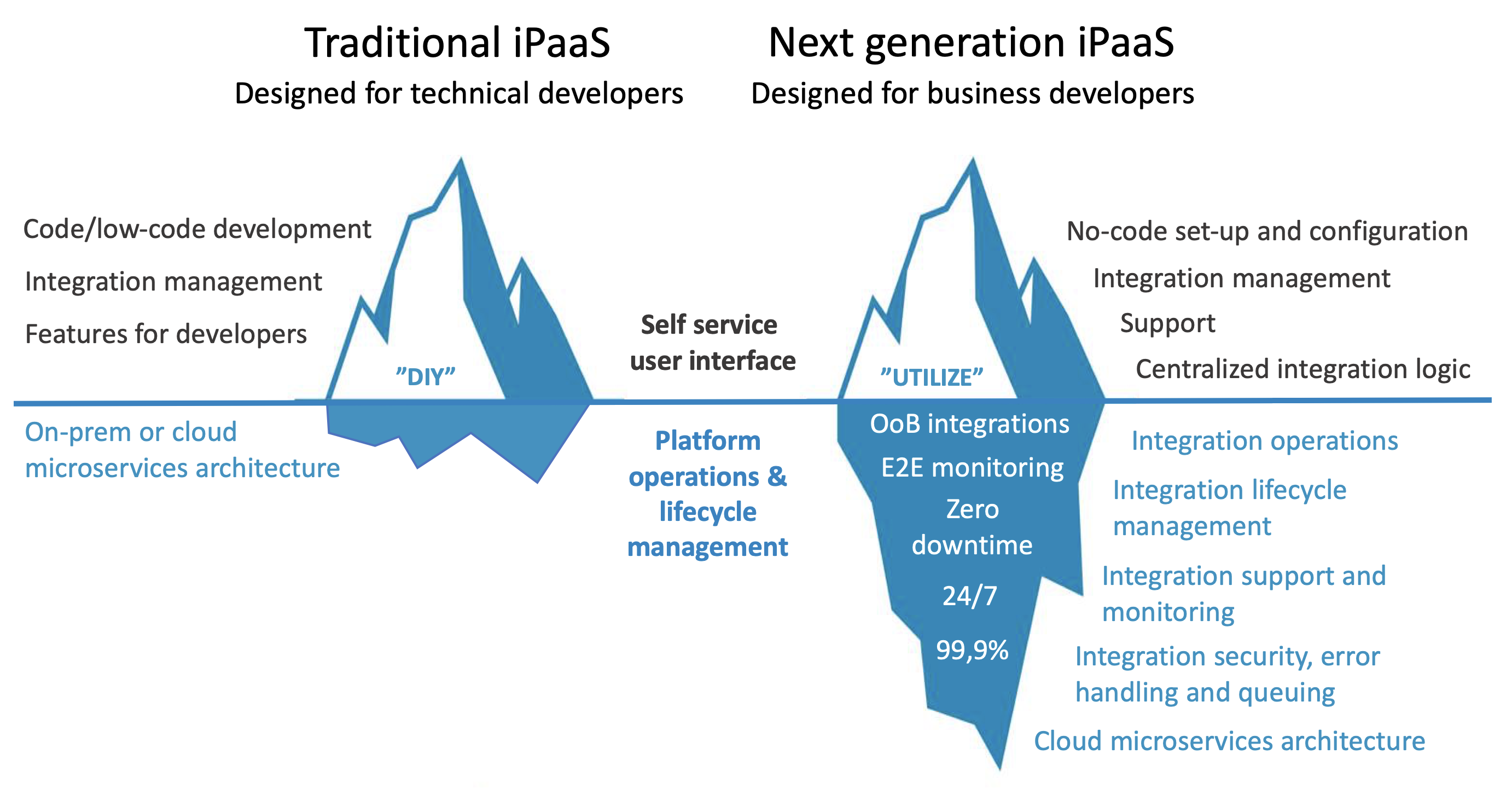 Don't get left behind
Do you remember what happen to Nokia? The last thing your business need's is for its employees, customers and products, to be stuck behind with a technology that time forgot.
Gartner has already called out the IPaaS industry as a fleet of sinking ships. Here at ONEiO, we are encouraging the industry to act and to shift to the Next Generation of IPaaS now. Start a free trial!
If you would like to discuss your ideas, challenges and ambitions for more connected and integrated business, get in touch with our expert team of integration specialists today. Download "A Step by Step Guide to Next Generation iPaaS" 👇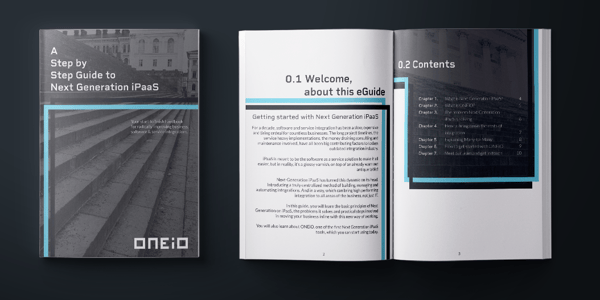 Read more:
Compare ONEiO iPaaS and ServiceNow integration hub
What is iPaaS? And other frequently asked questions
What CTO's actually need to know about iPaaS?
About ONEiO - the next generation iPaaS
Integration platforms just took a giant leap