iPaaS is like a Nokia phones back in the day. They were really good phones packed with plenty of nice features, but only technically savvy people could use features such as adding your own icons, ringtones and browsing in the jungle of hard coded applications. Apple was a game changer for mobile phone industry introducing the whole new category: smart phones. iPhone focused on user experience, ease-of-use and was designed for people that didn't want to figure out how to use all the (mostly useless) features. Downfall of Nokia phones started on the same day.
Same is happening with iPaaS, integration platform as a service...
Traditional iPaas
Gartner defines iPaaS as follows: "Integration Platform as a Service (iPaaS) is a suite of cloud services enabling development, execution and governance of integration flows connecting any combination of on premises and cloud-based processes, services, applications and data within individual or across multiple organizations."
In practice, iPaaS is a platform that includes set of automated tools for connecting software applications that are deployed in different environments. iPaaS is often used by large business-to-business enterprises that need to integrate on-premises applications and data with cloud applications and data. read more
iPaaS is the first step we took as an industry towards mass-managing hand-coded integrations and messing around with APIs. There are software-led but service and resource heavy solutions to mapping, connecting and managing integrations.
The likes of Jitterbit, Dell Boomi, Mulesoft and Software AG (Built.io) all have their solutions on offer to help connect up a wide variety of cloud-based and on-premise technologies. They provide a very manual, but comprehensive oversight of what is connected to what and how those connections are performing. The main advantage of iPaaS is that it is business wide, so you can confidently onboard IT, Finance, HR, BI, CRM and so on into one platform.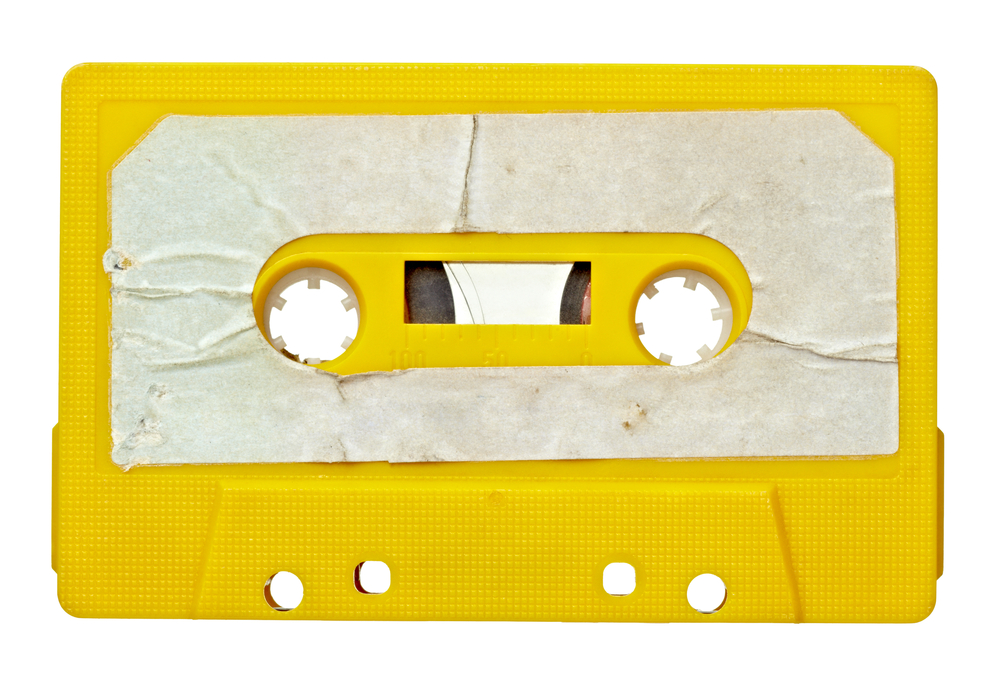 One of the setbacks we have found in even the leading iPaaS solutions is that although the market themselves is acting like a 'hub' where everything is managed from a central place, most of the solutions are still built upon 'point-to-point' APIs, which is no good.
Relying on one-directional API connections presents a belligerent set of issues around scalability and support. Point-to-point API's are just as fragile as they always have been, which puts both IT and the business in an increasingly weak position for maintenance and future growth.
Read more:
Gartner predicts up to two-thirds of iPaaS vendors will not survive by 2023
The next generation ipaas
Integration tools are typically priced to customers in bespoke packages. Taking into consideration the different functions, platforms, applications and automation they require. Because most integrations have to be created from scratch or even outsourced by the supplier to hand-code, this can be a lengthy and unpredictable process, hence the equally costly and unpredictable pricing!
Next Generation iPaaS tools that truly centralised, code-less and includes pre-built integrations, don't suffer from this same burden. Because of this, pricing can be managed in a far more transparent and consistent way. Removing the need for long steps and complex implementation projects, also negates the traditional consultation and setup costs that an MSP or large iPaaS might require.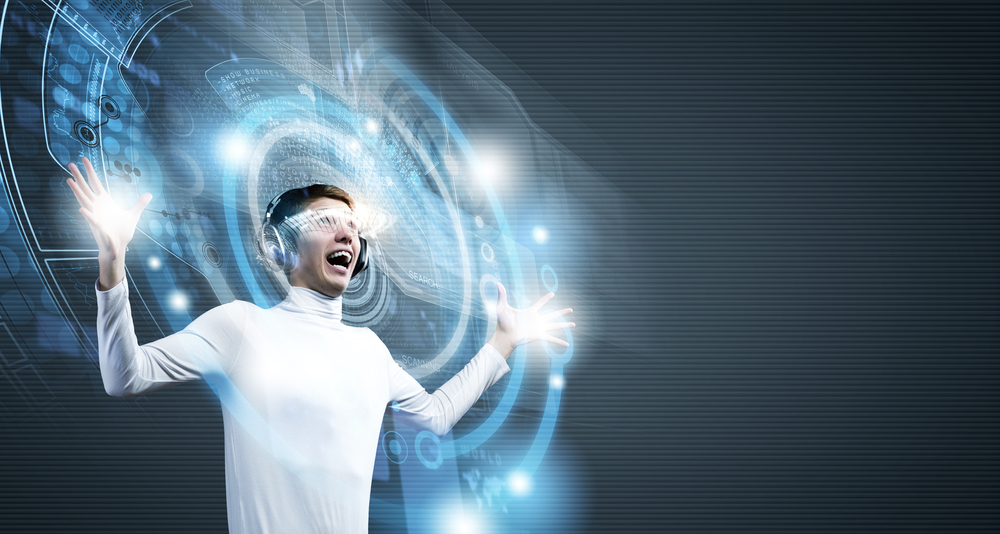 These two important factors of pre-built integrations and low-to-no setup time enables subscription-based pricing. This is a revolution in integration pricing, which radically increases your visibility, predictability and control of cost.
Another huge benefit to subscription-based pricing is that you will only pay for what you use. In a traditional MSP or iPaaS environment, you are constantly at risk of paying again and again for legacy integrations or for services that are either under-utilised or under-performing.
What is the difference between traditional iPaaS and the next generation iPaas?
Maybe the biggest difference between traditional iPaaS and the next generation iPaaS is for whom they are designed for. Using iPaaS requires technical and coding skills (and "Do it yourself" attitude) whereas the next generation iPaaS (or integration hub if you will) focuses on configuration and process design (utilize). Competition in the iPaaS market is on features and the number of apps they can integrate to. Next generation iPaaS focuses on easiness, usability, user experience as well as the offering the integrations as a service.
Differences between traditional and next generation iPaaS in a nutshell: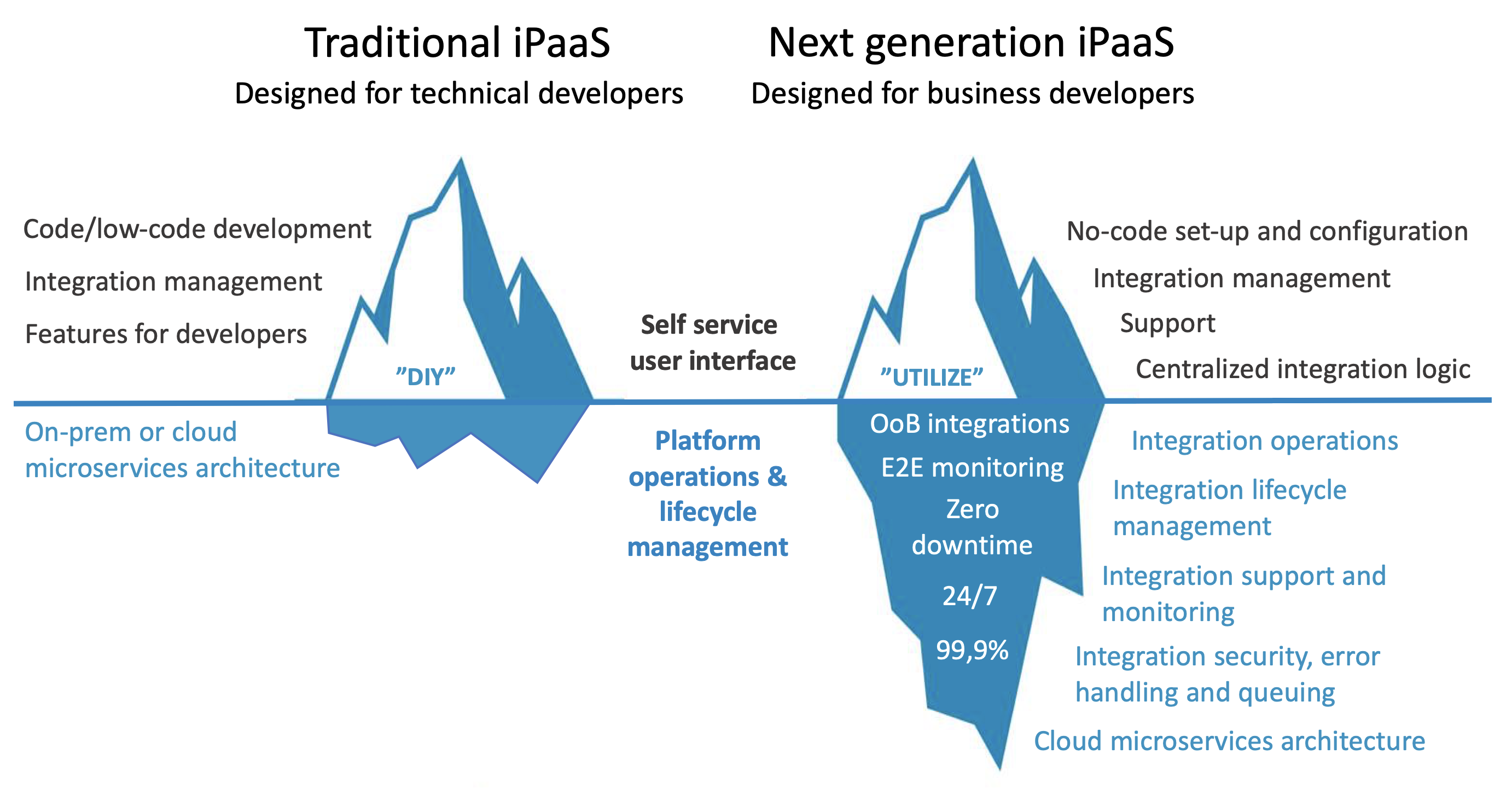 When discussing the integrations, we often forget two sides of the coin: building the integration and maintaining the integration. Traditional iPaaS requires right resources for both, either in-house or outsourced; Someone who is able to use the tool, knows integration coding, is familiar with API's and eventually can build the integration in addition to take responsibility of the changes, errors, maintenance of the integration. Next generation iPaaS (Hub) takes away the need for additional resources and responsibilities for both building and maintaining integrations. iPaaS is obsolete, next generation iPaaS is the new "de facto" for integrations. Remember what happened to Nokia phones...
Read more:
The next generation iPaas replaces traditional iPaas - why and how?
What CTO's actually need to know about iPaaS?
The pros and cons using no-code integrations
ONEiO - the next generation iPaaS